Telecom Lead America: Qualcomm is leading the global mobile handset IC market with 26 percent share in 2011.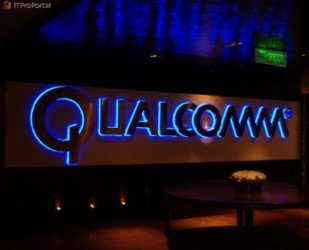 The market for mobile handset IC, including platform and connectivity ICs, crossed $32 billion in 2011. The market is likely to grow 11 percent in 2012 to reach $35.7 billion.
Growth is being led largely by the smartphone segment, with ultra-low end handsets also growing strongly.
"Qualcomm stands out as the market leader with 26 percent overall share in 2011," stated Peter Cooney practice director, of semiconductors. "Its continuing focus on the handset market and in particular its efforts to increase platform integration look set to further strengthen Qualcomm's hold on the market in the near term."
Qualcomm, Broadcom, Texas Instruments, and MediaTek are strong in platform ICs and wireless connectivity segments.
"For all handset IC suppliers their future fortunes in the market will be bound by their ability to embrace integration and supply the market with compelling solutions that enable high functionality whilst keeping costs down," Cooney added.
MediaTek is focusing its MT6575 platform for low- to mid-end smartphones. It continues its transition from a lower-end handset to a smartphone-focused supplier.
Broadcom continues to lead the handset wireless connectivity market with almost 40 percent revenue market share, due largely to its strength in the combo IC market. Its long-term future in this market will be determined by its ability to match Qualcomm, MediaTek, and others in the integrated platform ICs market.
Texas Instruments is also strong in wireless connectivity being the second largest combo IC supplier but its withdrawal from the baseband IC (modem) market puts it at a disadvantage as platform solutions – which include wireless connectivity – start to become the norm.