Telecom Lead Europe: Alcatel-Lucent has unveiled a new operating model designed to strengthen its presence in key telecommunications products and services through a unified business group.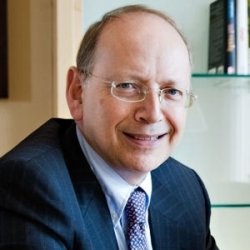 The new operating model focuses on improving the company's core products, strengthening sales organization and re-shaping corporate functions to deliver the Company's Performance Program. Alcatel-Lucent announced the Company's Performance Program on July 26 to generate Euro 1.25 billion of cost savings by the end of 2013.
With the new operating model, Alcatel-Lucent will focus on profitable markets and customers, optimizing tendering and sales in a single global sales organization. The company will focus on higher value-added contracts in Managed Services. It will continue R&D investment to push innovation.
A streamlined Executive Committee will oversee the simplified business model, while a newly-appointed chief operating officer will execute operational improvements.
"This announcement simplifies our operating model and puts our Performance Program at the forefront of our 2013 objectives," said Ben Verwaayen, chief executive officer, Alcatel-Lucent.
"The Performance Program announced on July 26 is the spearhead of these changes," Verwaayen added. "We are putting in place a simple, robust delivery mechanism for the company to ensure that Alcatel-Lucent meets its target of a total cost saving of Euro 1.25 billion by the end of next year."
As part of this initiative, the company has simplified management layers across the company. The following changes will come into effect from January 1, 2013:
Paul Tufano becomes Chief Operating Officer, with worldwide responsibility for Supply Chain, Procurement and three individual focused businesses (Enterprise, Strategic Industries and Submarine), in addition to his current role as Chief Financial Officer.
Robert Vrij becomes President Global Sales & Marketing, leading a single global sales organization to oversee and manage all customer-facing commercial relationships.
Stephen A. Carter becomes President Managed Services & EVP Corporate Restructuring; overseeing the Performance Program and Corporate Marketing & Corporate Communications.
Philippe Keryer becomes President of Networks & Platforms. This worldwide business group will replace the existing regional operating structure with four global product & services business units: Core Networks, Fixed Networks, Wireless and Platforms.
George Nazi remains President of the previously created Global Customer Delivery division.
Jeong Kim remains President of Bell Labs and Chief Strategy Officer and will be responsible for the Company's patents assets/portfolio.
In addition to these, Rajeev Singh-Molares, working with the chairman of the Alcatel-Lucent Shanghai Bell (ASB) joint venture, will take on a dedicated role focusing on the transformation and development of our commercial operations in China.
All back-office and business support functions will be part of a new central administrative system for greater efficiency.