Batelco announced the selection of telecom equipment maker Ericsson for the deployment of 5G network across Bahrain.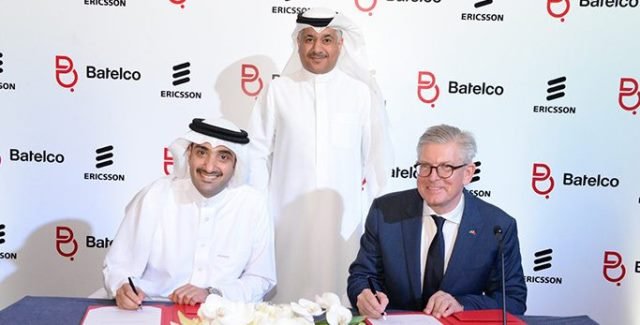 Mohamed Bubashait, chief executive officer of Batelco, is responsible for the nationwide 5G deployment that will happen in phases in key locations.
Batelco engineers will be deploying Ericsson commercial 5G equipment – including 5G New Radio (NR), mobile transport, and core, Batelco Bahrain CEO Mohamed Bubashait said in a statement.
Rafiah Ibrahim, head of Market Area Middle East & Africa at Ericsson, said the telecom network maker recently enhanced its 5G Platform with portfolio additions across core, radio access and transport areas, as well as service orchestration.
The Mena region's data center spend will reach nearly $5 billion in 2019 as organizations drive data center modernization as the foundation of their digital transformation, according to a Gartner report.
5G has the potential to drive $600 million in 5G opportunities for 5G players in Bahrain, according to Ericsson's 5G Business Potential Report.
Batelco and Ericsson had signed a network deal in February 2017 to enhance the mobile network. This was the biggest telecom network deal between Batelco and Ericsson since their partnership began more than 35 years ago.
Batelco reported Batelco clocked revenues of BD405.9 million or $1.07 billion in 2018, an increase of 7 percent from BD379.4 million or $1 billion in 2017. Revenues have been positively bolstered by strong performance at Batelco Bahrain, Umniah in Jordan and Dhiraagu, the Group's operation in the Maldives.
Batelco clocked a net profit of BD50.1 million or $132.1 million in 2018. Batelco has posted operating profit of BD72.7 million or $191.6 million in 2018 from BD58.4 million or $153.9 million in 2017. Batelco registered EBITDA of BD142.8 million or $376.5 million vs BD124.7 million or $328.8 million in 2017.
Batelco Group CEO Ihab Hinnawi earlier said that 2018 was a turnaround year for the Batelco Group supported by the rollout of the transformation strategy and key investments in targeted services.
Batelco line with its digitisation initiatives prioritised the enhancement of digital services and achieved 34 percent growth in digital services.