GPX India, a Tier IV, carrier neutral data center providing colocation services to telcos, ISPs, e-businesses, and enterprise clients, is one of the winners of TelecomLead Innovation Leaders 2018 Award.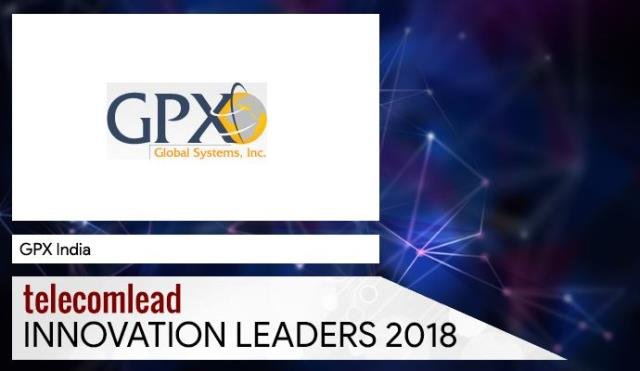 TelecomLead Innovation Leaders 2018 Award was selected by a team of jury members and editors of Kizhakedath Media Services. Kizhakedath Media Services publishes TelecomLead.com, InfotechLead.com, GizmoLead.com and GreentechLead.com websites.
GPX has 4 IXes which is critical for growth of India's internet traffic and enable the content to reach eyeballs efficiently. Using an IX, ISPs save costs of expensive transit bandwidth and improve user experience improves.
As per CISCO'S study, India's Internet Traffic will grow from 1.6 exabytes in 2016 to 6.5 exabytes by 2021. This growth needs efficient exchange of content between Content Providers and Carriers/ISPs. Internet Exchange (IX) is the enabler for this content exchange and key for this traffic growth.
GPX created this ecosystem of:
Carriers: Most interconnected DC in India with 12 telecom service providers and 100 plus ISPs.
Content: All large OTTs/CDNs– no other DC has this collection.
Internet Exchanges:  The rich carrier-content ecosystem has attracted 4 IXes at GPX DC, making GPX the only DC in India to have multiple IXes with several Terabits of interconnect traffic providing ISPs with over 90 percent bandwidth cost saving.
The IX HUB will change the present system of ISPs buying transit bandwidth from the telcos for accessing content. Instead they will connect directly to the content providers through the IX. This will considerably enhance reach for OTTs as well.
GPX has built the necessary ecosystem of carriers, content and IXes. It built up each element by building up unique value propositions.
GPX has built India's only Uptime Institute certified Tier IV DC at Mumbai offering 99.999 percent uptime — assisting global players to consider hosting content in India.
This helped GPX become the first PoP of many US Internet companies. Thus, the content moved from remote data centers in Singapore, Hong Kong, Europe and US to India. GPX is the only DC to have the large content PoPs of all large social networking, video and other content providers.
Carriers: The second component of the ecosystem is the Carriers/ISPs which connect the eyeballs.
GPX created the true carrier neutral proposition to attract telecom service providers (TSP) and ISPs. GPX is the only True Carrier neutral DC in India. It does not provide/sell/resale bandwidth services, unlike most other DCs that are mostly run by the TSPs or similar players. Hence GPX has no conflict of interest with carriers and ISPs. This positioning attracted the carriers/ISPs into GPX, making it the most interconnected DC in India with 12 TSPs and over 100 plus ISPs.
GPX identified Internet Exchanges – both Indian and global – who were keen on leveraging GPXs USP – the Carrier and Content ecosystem and Tier IV DC. Over the last 6 months, GPX has entered into partnership with four IXes – both global (DECIX and AMSIX) and Indian (Extreme IX and Bharat IX).
The presence of multiple IXes offers varied value propositions, and choice to the ISPs. This has made global level advanced technology available in India.
Now, the ISPs exchange the content traffic at GPX DC instead of buying transit internet bandwidth from telcos. This has substantially reduced transmission costs. The content providers, in turn, benefit from increased reach to a larger audience; higher capacity connections enabling faster data transfer with lesser hops.
Today over 100 ISPs connect to the OTTs either directly or through the IXes and peer with content providers/OTTs at the GPX DC.
An ISP pays around Rs 10,000 per month for a 1G port on IX and saves 1G of internet transit bandwidth which costs several times more. This saving is helping them to pass on the benefit to their customers by offering higher download for the same rental. This strengthens the entire Internet usage cycle.
End customers are seeing improved Internet experience. For example, a live match is being cached and relayed by a content provider collocated at the GPX DC. Earlier the ISP would buy bandwidth from a Telco, who in turn would connect them to the content provider. Now, the ISP connects directly to the particular content provider. This reduces one or more hops and hence there has been a huge improvement in performance.
Another major advantage at GPX, as seen by ISPs, is that the ISP and content provider PoPs are collocated. If the traffic of an ISP for a certain content provider exceeds 1G, the ISP can connect directly with the content provider at the GPX DC using direct peering over a simple fiber cross connect and bypass the IX. This is possible only because the content providers' PoPs are also present in GPX DC along with the IXes.
"We have created the necessary eco system of carriers, content providers and IXes which has resulted into improved user experience and huge savings for ISPs who in turn have passed that to customers in the form of additional download limits, all this should help growth in content consumption" Manoj Paul, MD of GPX INDIA, said.