Telecom network maker Huawei has made announcements on — QuickODN solution and GPON ONT — at the 2019 FTTH Conference in Amsterdam, Netherlands.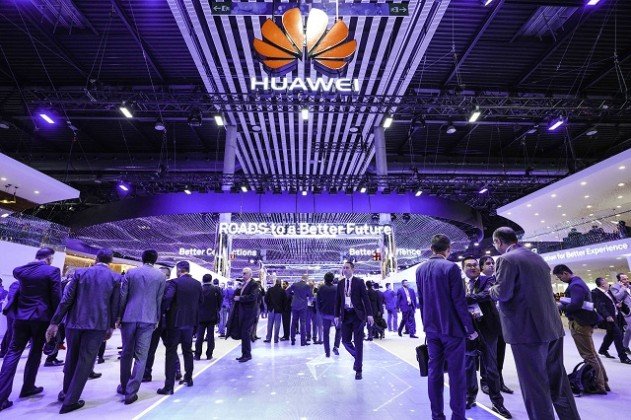 Huawei has released GPON ONT, which meets the latest TR-398 Wi-Fi performance test standard released by the Broadband Forum (BBF), promising full coverage in homes and the ultimate ultra-HD video experience.
Statistics from Ovum show that 30-60 percent of experience complaints are related to Wi-Fi.
The EchoLife K5 Pro, the GPON ONT from Huawei, will resolve main issues such as signal conflicts, severe interference, poor coverage, and low throughput.
EchoLife K5 Pro ONT leverages the beamforming technology to improve Wi-Fi coverage by up to 25 percent, and automatically selects the optimal Wi-Fi frequency band (2.4 GHz or 5 GHz) to ensure a carrier-class Wi-Fi experience.
This solution integrates the Wi-Fi cloud O&M management system to support real-time Wi-Fi performance visibility and help operators detect Wi-Fi faults with one click, reducing home visits by 30 percent and significantly lowering O&M costs.
The EchoLife K5 Pro ONT also supports gigabit high-speed access and high-fidelity voice, providing ultra-gigabit broadband access for bandwidth-hungry services such as home video, entertainment, and games.
The Huawei EchoLife K5 Pro supports GPON FTTH network deployment, helping operators deliver a premium home Wi-Fi experience.
Huawei's fixed network terminal products in its Transmission & Access Product Line have been widely used in more than 100 countries and regions, with global shipments exceeding 380 million units.
Huawei QuickODN solution
Huawei has released the QuickODN solution, featuring efficient planning, quick deployment, and digital operation and maintenance (O&M) capabilities.
The solution helps operators build 10G PON infrastructure networks and pave the highways for transmitting multiple services, thereby realizing an upward business spiral for the fiber broadband industry.
Huawei's SmartODN, an intelligent network planning tool, will assist engineers at operators to select the optimal and most cost-effective fiber paths, improving network planning efficiency 10-fold.
Huawei's quick connect technology will simplify deployment and eliminate fiber splicing which requires skilled technicians. 180 telecom engineers can deploy 100,000 home pass ports, while cutting down the deployment period from 12 months to 8 months.
Huawei QuickODN solution triples the deployment efficiency and shortens the time to market by 30 percent by changing traditional sequential construction to parallel construction.
Huawei QuickODN solution improves the O&M efficiency by using the near field communication (NFC) technology, smart acceptance scheme, and digital delivery O&M platform. The NFC technology is used to visualize the topology of a PON network with resource accuracy up to 100 percent and shorten the service provisioning time from 4 hours to less than one hour.
Telecom engineers can reduce the site acceptance time from 30 minutes by two persons to five minutes by one person.
Huawei QuickODN solution has served more than 80 operators with more than 90 million lines deployed.