Huawei today announced the shipment of the first 10,000 5G base stations, aiming to cement its leadership in wireless infrastructure market.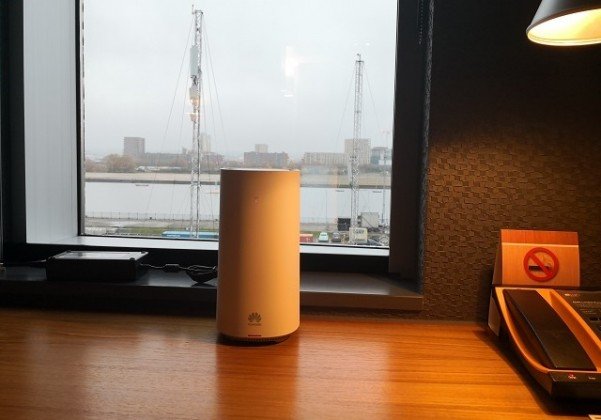 "5G will turn connectivity into a platform. With 5G, wireless access networks will go beyond pipe, providing seamless, ubiquitous, and limitless connectivity for all people and all things," Ken Hu, Huawei's Rotating Chairman, said at the 9th Global Mobile Broadband Forum in London.
Huawei is the market leader in mobile infrastructure market – ahead of Ericsson, Nokia, ZTE and Samsung. Huawei has retained its dominant position in the global mobile infrastructure market despite facing pressure in some of the growth markets.
Recently, T-Mobile US, the third largest telecom operator in the US, selected Ericsson and Nokia in two separate deals worth $3.5 billion each for rolling out 5G services across the nation.
Lack of 5G spectrum from governments and site deployment are some of the challenges in the 5G market.
Specifically, mobile operators lack spectrum resources. Governments need to accelerate the process of harmonizing and releasing continuous bands of large-bandwidth 5G spectrum, and at a total cost lower than 4G, Ken Hu said.
In addition to C-band, all bands can and will eventually be used for 5G, including 2.3 GHz and 2.6 GHz bands. Deploying 5G networks is expensive business.
"Governments should make more public resources available for site deployment. Shared utility infrastructure, such as rooftops and light poles, can help carriers cut costs and time, and can even open up new revenue streams for public utilities," Ken Hu said.
UK's major operators – BT/EE, Three UK, Vodafone, and O2 – are showcasing 5G solutions for WTTx (wireless for home broadband), the Internet of Things, and connected vehicles at the telecom event in London.
Three UK
Huawei and Three UK showcased a 5G home broadband demonstration using Three UK's 100MHz C-Band spectrum at the 2018 Huawei Mobile Broadband Forum.
The demonstration leverages Huawei's 5G commercial terminals to experience 5G broadband services, such as cloud gaming and 4K video streaming.
The 5G service is expected to deliver a maximum download speed of 2 Gbps, with an average of 1 Gbps for a single user. This follows the pre-commercial network tests that Huawei and Three conducted earlier this year.