Juniper Networks reported 5 percent drop in the fourth quarter revenue to $1,181 million due to slow deployments with Cloud and Service Provider customers.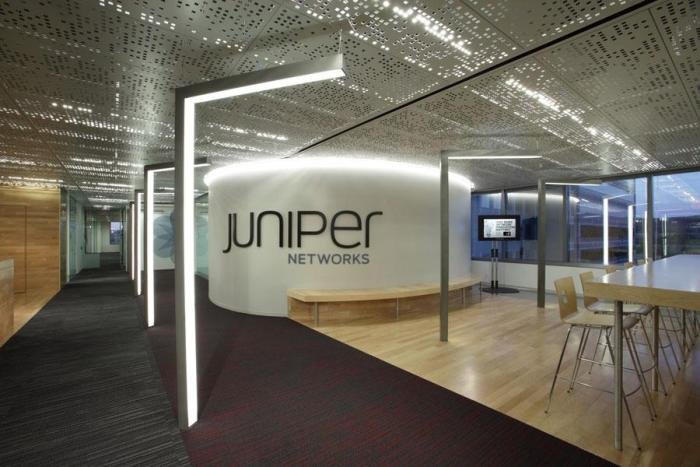 The company's sales for 2018 fell 8 percent to $4.647 billion.
Juniper Networks routing revenue dropped 16 percent to $1,840 million, Switching fell 3 percent to $934 million, and Security grew 14 percent to $333 million, while Services business declined 3 percent to $1,541 million in 2018.
The networking company generated $2,541 million (–14 percent) from Americas, $1,291 million (+8 percent) from EMEA and $816 million (–8 percent) from Asia Pacific including China and India.
"We are disappointed by our Q4 sales, as continued weakness with several of our cloud and service provider customers more than offset solid momentum in our enterprise business," said Rami Rahim, chief executive officer, Juniper Networks.
Juniper Networks expects its revenue of $980 million to grow on a sequential basis beyond the first quarter with better trends during the second half of the year.
"We expect to return to year-over-year growth in the second half of the year. We are taking actions to drive sales execution and capitalize on the attractive end market opportunities that we expect to emerge in 2019," Rami Rahim said.
The top 10 customers of Juniper Networks for the quarter include four from Cloud, five from Service Provider, and one from Enterprise.
Juniper Networks sales from enterprise vertical rose 14 percent to $427 million driven by strength across all technologies.
Juniper Networks service provider revenue declined 15 percent to $516 million, primarily due to weakness in the Americas and poor demand for Routing.
Juniper Networks Cloud revenues declined 8 percent to $238 million, primarily due to delay in the deployment of Routing and Switching.
Routing revenue of Juniper Networks fell 13 percent to $445 million primarily due to Service Provider, partially offset by strength in Enterprise. Juniper Networks said revenue of the MX and PTX routers declined.
Switching revenue dropped 2 percent to $228 million. While the EX product revenue grew, the QFX product slightly declined due to the timing of certain Cloud deployments.
Security revenue rose 18 percent to $104 million. Service revenue fell 1 percent to $404 million.
Juniper Networks generated $635 million (–10 percent) from Americas, $344 million (+6 percent) from EMEA and $202 million (–3 percent) from Asia Pacific in the fourth quarter of 2018.
Baburajan K