Telecom Lead America: Nokia Siemens Networks has sold the software and skills of its Internet Protocol television (IPTV) business to Accenture.
Accenture will integrate IPTV software, assets and capabilities with the Accenture Video Solution, a software product that enables companies to launch new over-the-top TV and services.
Accenture's move to buy from the IPTV business will enable the company to strengthen presence in the over-the-top TV and services business. The enhanced solution will enable companies to quickly and economically launch services while reducing the initial costs of IT and infrastructure set-up.
The acquisition adds key IPTV skills to Accenture's over-the-top video capabilities. Accenture will be able to help clients provide end users with a dynamic and interactive video experience with virtually any video content, in any format, across every network, on any device – from smart phones and tablets to personal computers and television sets.
Accenture's enhanced broadband video services will give end users the ability to control their viewing experience, such as accessing content through a tablet, pausing whatever they may be watching and continuing to view that content at a later time – at home on a TV, a laptop computer, smart phone, or tablet.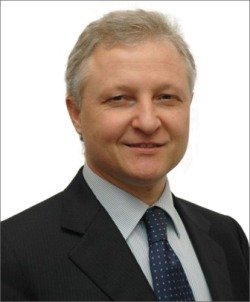 "The combination of Nokia Siemens Networks' IPTV assets with Accenture's over-the-top TV software and capabilities, will deliver an exciting new combination of services to the global video industry," said Marco Vernocchi, managing director of Accenture's Media & Entertainment industry group.
Nokia Siemens is also looking at selling its business support systems division.
In 2011, Nokia Siemens sold its WiMax wireless business to NewNet Communication Technologies. The company also completed the sale of its microwave transport business and fixed line broadband access business too DragonWave and Adtran respectively.
The sell-off of these divisions is in line with the company's strategy to increase focus on mobile broadband business.
As part of increasing focus on mobile broadband business, NSN signed contracts with Softbank Mobile and KDDI in Japan in Q2. Also, the company was selected by T-Mobile in the U.S., StarHub in Singapore, Tele2 in Estonia, Latvia and Lithuania, Hrvatski Telekom in Croatia, Zain in Saudi Arabia and TOT in Thailand.