Telecom Lead America: Qualcomm Atheros has launched HomePlug AV2 (HPAV2) compliant solutions to improve coverage and multimedia streaming performance.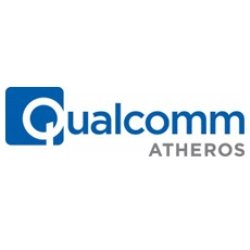 Launched at Broadband World Forum, the new QCA7450/AR1540 chipset will enable consumers to use their homes' existing power outlets to improve coverage and multimedia streaming performance, with ultra-high speed connectivity of more than 500 Mbps.
Qualcomm Atheros said the new HPAV2 specification extends the performance of HomePlug AV by up to seven times.
Moreover, the extension of HomePlug's operating frequency bandwidth from 30MHz to 85MHz and the introduction of multiple profiles (SISO and MIMO) create the opportunity to achieve data rates of more than one gigabit per second.
When incorporated into devices such as broadband gateways, retail routers and hybrid range extenders, the QCA7450/AR1540 provides a robust networking foundation, helping to prepare the home network for carrier-class services.
"The release of the QCA7450/AR1540 chipset is the first step in introducing HPAV2 devices, enabling HomePlug solutions to deliver optimum performance for today's new and emerging applications, such as 3D video, interactive gaming and multi-screen HD viewing," said Dan Rabinovitsj, senior vice president and general manager, networking business unit, Qualcomm Atheros.
Meanwhile, Qualcomm Atheros will power AVM's FRITZ! Powerline 546E solution.
The AVM FRITZ! Powerline 546E combines HomePlug powerline communication (PLC), Wi-Fi, two Ethernet connections, and an intelligent power socket to provide up to 500 Mbps of home networking performance along with home automation, energy management and control capabilities.
The Qualcomm Atheros chipset includes the AR9341 Wi-Fi and AR7420 HomePlug powerline chips, extending the Wi-Fi coverage inside the home. The 546E enables consumers to access and control appliances using up to 16 amps via their smartphone, tablet or other network-connected computing device. This provides the opportunity for consumers to monitor and control energy use and, ultimately, save money.
"Qualcomm Atheros' collaboration with AVM reinforces our commitment to advancing home connectivity through the combination of our leading Wi-Fi and HomePlug PLC technologies," said John Marcolini, senior director of product management, Qualcomm Atheros.
With data rates of up to 500 Mbps with HomePlugAV, the 546E supports bandwidth-intensive applications such as Internet TV and video-on-demand (VOD) services. Both PLC and Wi-Fi are individually encrypted for secure data transfer; devices with Ethernet can also be accessed via the home network.
"AVM employs tried-and-tested products and transmission technologies for home network use in its smart home designs," said Gorden Haberla, powerline product manager, AVM.