Red Hat Company, which has a strong presence among the global telecom operators, is one of the winners of TelecomLead Innovation Leaders 2018 Award.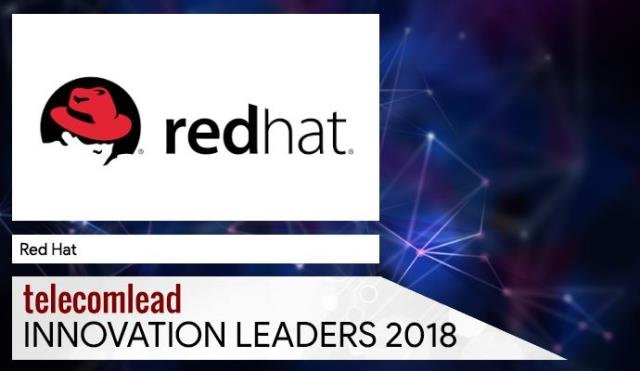 Red Hat has worked with customers, partners, industry standards associations and the open source community to create the innovative Red Hat NFV Solution.
The Red Hat NFV Solution delivers the entire virtualized core infrastructure stack needed to ensure better interoperability, stability, and security across NFV environments. At the center of the Red Hat NFV Solution, Red Hat OpenStack Platform provides the foundation to build a private or public Infrastructure-as-a-Service (IaaS) cloud on top of Red Hat Enterprise Linux. It offers a scalable, fault-tolerant platform for the development of cloud-enabled workloads.
Network Functions Virtualization (NFV) uses virtualization to move network node functions into building blocks that interconnect to create communication services. Networks are defined, created, and managed by replacing dedicated hardware appliances with software and automation.
Red Hat continues to improve its ability to guide TSPs through digital transformation via the development and evolution of the Red Hat open service provider framework.
The open service provider model emphasizes a strong 5G architecture foundation that further leverages the Red Hat NFV Solution for deploying multi-access edge computing (MEC) applications including virtual RAN (vRAN), virtual customer premise equipment (vCPE) and software defined wide area network (SD-WAN) provisioning, artificial reality, and the Internet of Things (IoT).
Along with Red Hat and selected open source community partners, the Open Platform for NFV (OPNFV) has led the development of the Virtual Central Office solution, also based on the Red Hat NFV Solution.
The Virtual Central Office solution extends network transformation from the core to the edge, from which MEC, SD-WAN, artificial reality, and IoT use cases can be delivered.
Red Hat open service provider and Red Hat NFV customers
Orange has deployed Red Hat OpenStack Platform and Red Hat Ceph Storage for its network virtualization infrastructure.
Verizon has completed the industry's largest known Network Function Virtualization OpenStack cloud deployment across five of its US data centers.
Turkcell, needing a more flexible, scalable platform to meet the demands of its consumer cloud storage product, deployed Red Hat OpenStack Platform with OpenStack Swift for data storage.
Additionally, Red Hat Consulting offers a NFV adoption program, utilizing a phased approach to simplify, organize, and automate the introduction and operationalization of an NFV environment and establish the architectural and operational foundation for effectively deploying virtualized network functions (VNFs).
Red Hat OpenStack Platform helps service providers to meet growing network demands and achieve operational efficiencies at massive scale.
TelecomLead Innovation Leaders 2018 Award was selected by a team of jury members and editors of Kizhakedath Media Services Pvt. Ltd. Kizhakedath Media Services publishes TelecomLead.com, InfotechLead.com, GizmoLead.com and GreentechLead.com websites.