Huawei, a leading telecom equipment maker, has recently explained why the innovative Wireless Fiber Solution (an enhanced WTTx solution) will assist both retail consumers and broadband operators such as Dialog and T-Mobile.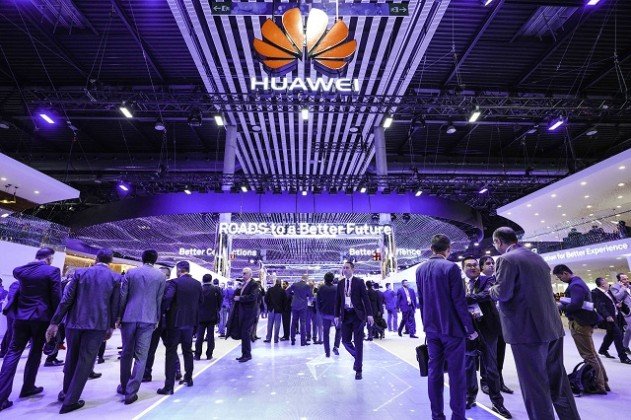 Huawei said its Wireless Fiber solution increases home broadband (HBB) rates and improves market penetration.
LTE technologies, such as wideband 4T4R and massive MIMO, have significantly improved wireless bandwidth, capability, reduced the cost per GB and broadband penetration rate in several nations.
5G spectrum and new 5G technologies will further improve spectral efficiency, capacity, and reduce the cost per GB to enhance the capability of wireless fiber broadband.
Wired broadband rates in Europe are between 7 Mbit/s and 23 Mbit/s, and the LTE rate has already reached between 20 Mbit/s and 42 Mbit/s according to the Digital Economy and Society Index Report 2018 in Europe.
The report said 37 percent of households in Finland and 23 percent in Italy use only LTE wireless technologies to access the Internet.
Operators in developing countries such as the Philippines, Sri Lanka, and South Africa have invested in wireless broadband services to significantly accelerate national broadband development.
The growth rate of wireless broadband has surpassed that of fixed broadband. The broadband penetration rate increased from 12 percent to 17 percent in the Philippines, and from 9 percent to 25 percent in Sri Lanka.
According to the broadband targets specified in ITU conference 2018, national broadband penetration will surge from 17 percent to 50 percent in the next 3-5 years.
WTTx growth and gains
230 operators in 124 countries have deployed WTTx over the past five years to provide fixed wireless broadband services for 75 million households, small- and medium-sized enterprises (SMEs), schools, and hospitals.
The Wireless Fiber solution supports a range of diverse services, including broadband, video, VoIP, and VPN, helping operators deploy a basic, full-service broadband network for both households and enterprises.
The Wireless Fiber solution offers a Gbps-level broadband experience, helping operators provide superior HBB services.
Huawei said its massive MIMO and wideband 4T4R base stations work with CPEs to improve spectral efficiency by 3-5 fold. Along with the Wireless Fiber solution, Huawei released the industry's first 8-antenna outdoor CPE (B3368) that can achieve peak rates of up to 1 Gbit/s.
The B3368 combined with Huawei's massive MIMO base stations leverages performance enhancing technologies to achieve three times higher service provisioning capability than other industry solutions and reduces the cost per line by 60 percent.
This allows operators to maximize the value of their networks and provide broadband access services for more households and enterprises without adding more base stations, Huawei said in a statement.
WTTx home broadband technology using 4G/4.5G technologies delivers cost-effective wireless fiber broadband access to unconnected households. Low deployment costs and operating expenses are among WTTx's advantages.
Currently, Dialog, a leading operator in Sri Lanka, has deployed Carrier aggregation and TDD Massive MIMO technologies to provide WTTx services.
"WTTx is used to rapidly capture the customer demand and provision the services for home broadband. It allows easy upgrade path to cater to ever increasing throughput and customer demands," Pradeep de Almeida, chief technology officer of Dialog Group.
The accumulated WTTx user numbers reached 50 million globally by 2017. WTTx enables wireless broadband operators to reach households 75 percent cheaper and 90 percent faster when compared to fixed-line deployments, delivering a return on investment to operators in less than three years.
Currently, there are 230 WTTx networks around the world. 5G can be deployed for WTTx, Huawei's Rotating Chairman, Ken Hu, said at the 9th Global Mobile Broadband Forum in London on November 20, 2018.
T-Mobile Czech Republic Executive Director B2C Dusan Svalek recently explained how Fixed Wireless Access (FWA) in the form of WTTx can plug a connectivity gap in the nation of nearly 11 million and open up new business models in readiness for 5G.
T-Mobile Czech Republic FMC Director Juraj Bona said FWA also delivers Opex gains for the network operators.
T-mobile Czech Republic selected Huawei's outdoor CPEs, which provide LTE connections of up to 600 Mbps downlink and 150 Mbps uplink, 4×4 MIMO, and 5G capabilities.
Baburajan K