ZTE, the China-based telecom network maker, today announced the company's first 5G network deal – with JT Global in Channel Islands.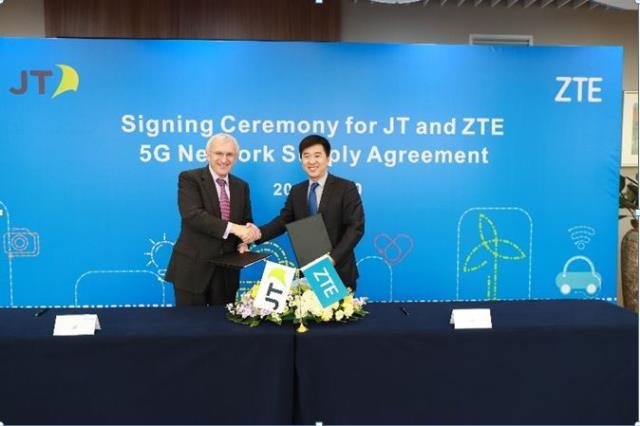 ZTE is already the 4G network supplier to JT Global.
JT engineers will begin work with ZTE on 5G network aiming to launch a test service during 2019, subject to CICRA licensing spectrum. JT aims to roll out incremental improvements as standards solidify and expects to offer a Channel Island wide service by 2021.
5G enables download speeds up to 10x faster than today's speeds, together with the ability to connect many more devices. JT forecast that, in addition to thousands of IoT devices, 10 percent of Islanders will have 5G enabled devices by 2023.
"We aspire to build on our island's world beating fibre network and offer Channel Islanders the best 5G service in the world," Graeme Millar, JT CEO said.
JT's 4G network – developed by ZTE — has been ranked as the fastest in the CI by global assessor Ookla for the last three years running.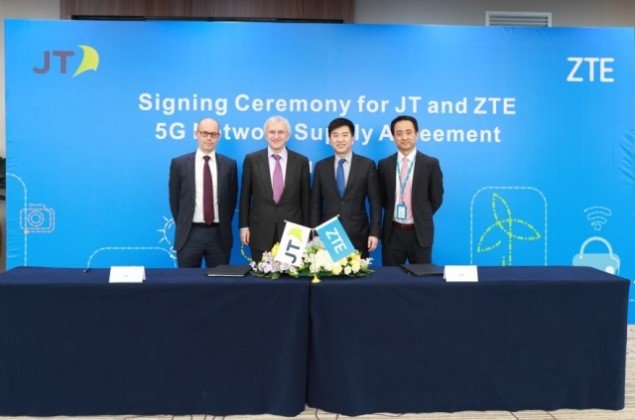 "ZTE is committed to provide the best possible 5G solution and service to JT and for the Channel Islands," Kenneth Cao, managing director of ZTE UK, said.
ZTE in 5G
ZTE earlier said it completed a 5G Call, Internet and WeChat Connection, marking another milestone in 5G commercial use.
ZTE Mobile Devices is expected to launch its first 5G smartphone in the first half of 2019. It previously announced to unveil 5G smartphone and experimental product of 5G CPE by the end of 2018.
In April 2018, ZTE demonstrated the first 5G call using the 3GPP R15 global standard. ZTE Mobile Devices completed the 5G call with a ZTE smartphone and a ZTE CPE device via a simulation system in its Shanghai R&D Center at the end of October.
ZTE Mobile Devices made the 5G Internet and WeChat connection on a ZTE smartphone via the same simulation system.
Image caption:
Graeme Millar, CEO of JT Group, Daragh McDermott, corporate affairs director of JT Group, Kenneth Cao, managing director of ZTE UK and Han Gang, vice-president of ZTE Corporation at 5G equipment deal signing event.