Airtel has retained its position as the largest telecom operator in India based on the revenue in the second quarter of fiscal 2018-19.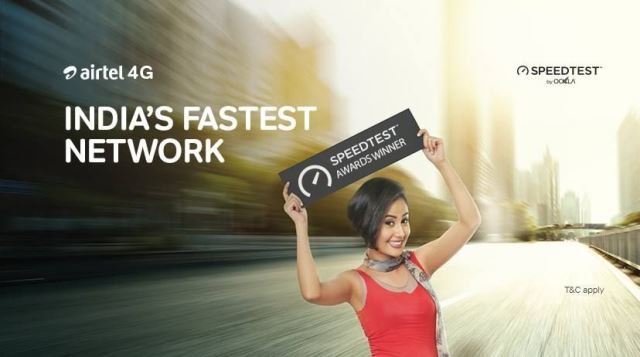 Vodafone Idea, which started the combined operations in August, has revealed the pro-forma revenue of INR 120,238 million (–7.1 percent) in Q2 fiscal 2018-19 as compared with INR 129,441 million in Q1 fiscal 2018-19. Vodafone Idea's revenue is from all the three months of the September quarter.
Airtel India reported revenue of INR 149,198 million (–11 percent) in Q2 fiscal 2018-19 as compared with INR 167,364 million in Q2 fiscal 2017-18.
Airtel India's EBITDA dropped 33 percent to INR 42,487 million from INR 63,290 million.
EBITDA margin of Airtel India dropped to 28.5 percent from 37.8 percent. EBIT fell 110 percent to INR 24,937 million.
Capex of Airtel India dropped 3 percent to INR 69,036 million from INR 71,440 million.
Vodafone Idea's EBITDA fell 28.7 percent to INR 9,778 million from INR 13,722 million. Its EBITDA margin dropped 2.5 percent to 8.1 percent from 10.6 percent.
Capex of Vodafone Idea increased 30.7 percent to INR 32,956 million from INR 25,213 million.
ARPU of Vodafone Idea fell 4.7 percent to INR 88 from INR 92, reflecting the de-growth in the second quarter revenue.
Vodafone Idea's minutes on Network dropped 0.2 percent to 731,195 million from 732,837 million.
The figures for revenue, EBITDA and Key Performance Indicators for Q1FY19 and Q2FY19 are pro-forma figures and presented as if Vodafone Idea was a merged entity from April 01, 2018, Vodafone Idea said.
Vodafone Idea is the number one telecom operator in India based on the number of mobile subscribers.
Vodafone Idea has lost 13 million mobile phone customers, resulting in 7.1 percent decline in total revenue.
Vodafone Idea added 24,866 broadband sites on 3G and 4G networks during the quarter and the number of broadband site reached 365,575. The broadband coverage is available in around 261,000 towns and villages, covering ~ 817 million Indians or 67.6 percent of the population.
Airtel India has deployed over 27,000 mobile broadband BTS. Ookla, the global leader in speed test, rated Airtel as the fastest mobile network in India. This is a fourth time in a row that Ookla has rated Airtel as India's fastest network.