Telecom Lead America: Azteca Comunicaciones Colombia has selected Alcatel-Lucent to deploy nationwide broadband network.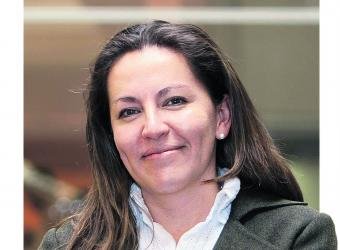 The nationwide broadband network will connect 753 municipalities. The network will offer TV, video, voice and data services to consumers and business users in Colombia.
One of the goals of the National Fiber Optic Network from Compartel Program, a project by the Ministry of Information Technology and Communication (MINTIC), is to increase broadband coverage from 27.2 percent to 95.5 percent by 2014.
Azteca Comunicaciones is deploying Alcatel-Lucent's fiber broadband access technology and a combination of optical transport and Internet Protocol (IP) routing solutions to provide video, voice and data connections to multi-tenant buildings, businesses, government offices and individual homes.
The networking infrastructure being deployed by Alcatel-Lucent for Azteca Comunicaciones Colombia will connect in 216 municipalities throughout the country.
"We turned to Alcatel-Lucent because of its experience with the deployment of large-scale, complex broadband networks. Our collaboration with Alcatel-Lucent – one of the broadband market leaders – will help us to ensure that this project is completed quickly and with exceptional quality," said Alexandra Reyes, CEO of Azteca Comunicaciones Colombia.
The government of Colombia has set very aggressive targets for increasing the availability of broadband services throughout the country.
Alcatel-Lucent has done many of the largest deployments of video, voice and data services in the world.
"We are deeply committed to helping connect underserved populations around the world, and appreciate the opportunity to engage in this ambitious effort to dramatically increase broadband penetration in Colombia," said Osvaldo Di Campli, leader of Alcatel-Lucent activities in Latin America.