Telecom Lead Latin America: More than 40 Latin American mobile network operators (MNOs) have launched a data roaming transparency scheme in the region, GSMA Latin America said.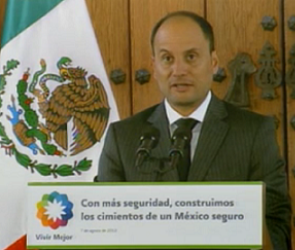 The data roaming transparency scheme provides consumers with greater visibility of their roaming charges and usage of mobile data services when travelling within the region and abroad.
"This is an important initiative and the second recently undertaken by MNOs in the region, following on from a commitment to combat mobile phone theft earlier this year," said Sebastian Cabello, director of GSMA Latin America. "MNOs are acting proactively in order to address customers' needs to both ensure increased transparency of services and maintain the security of consumers' information and data."
Main participants of the program include America Movil, Antel, Entel Chile, Millicom, Oi, Orange, Telecom Italia and Telefonica. The MNOs participating in this initiative account for more than half a billion mobile subscribers across the region.
These mobile operators have agreed to adopt a number of measures to help mobile subscribers better understand their data roaming charges and more effectively manage their use of data services when visiting other countries.
Roaming services in Latin America have been growing steadily following retail price reductions of up to 80 percent since 2007 in some countries. However, the availability of these roaming services is still constrained by several factors, including double taxation that can increase end-user prices by up to 40 percent.
"The Latin America region is unique in that we are at different stages of economic development, so it is important that we help consumers to better understand any costs that they may face and provide a consistent experience for consumers, wherever they travel," said Javier Delgado, chair of the GSMA Chief Regulatory Officers' Group of Latin America.
GSMA is working with MNOs in the country and around the world to adopt a number of measures including: sending text messages to remind customers of their data roaming tariffs when they arrive in another country and turn on their mobile device; implementing a monthly data roaming spending limit to help consumers manage their roaming bill and sending alerts when their data usage approaches the limit; and temporarily suspending data service when usage exceeds the spending limit.
The new data roaming transparency measures will be implemented with immediate effect, with full completion by end of the first half of 2013.
The initiative is part of the GSMA's commitment to promoting the adoption of roaming transparency measures across its membership of nearly 800 mobile operators worldwide following the launch of its global data roaming transparency initiative on 21 June 20121.
Latin American telecom operators join forces against mobile device theft
Recently leading MNOs in Latin America also joined forces with the regional governments to reduce mobile phone theft and related crime throughout the region. Under this voluntary initiative, GSM MNOs in the region will be able to share stolen mobile device information, which will help them in blocking stolen devices and make their trafficking and reuse across the region more difficult.