Ooredoo has revealed the company's latest network investment to enhance customers' digital experiences.

Ooredoo Qatar was the first operator in the world to launch a live commercial 5G network in May 2018. It is not a mobile 5G network. The network is currently not available for business purposes.
Ooredoo Qatar has delivered the first commercial 5G home broadband devices. Today, with more than 85 5G network towers on-air around Doha, the company is pushing forward with testing the world's largest live 5G network.
Recently Ooredoo Qatar showcased the speed of 5G with Smart City technology that will be available in the future.
Ooredoo has tested a number of technologies in different locations around The Pearl Qatar, including the world's first Self-Driving 5G connected Aerial Taxi, a 5G Experience Bus and a futuristic 8K VR experience on a modern House Boat.
Ooredoo Qatar earlier announced trials of 5G on Qatar National Day in 2016, the completion of 10 5G-ready base stations in May 2017, and the launch of the 5G Business services trial in partnership with Qatar Airways in November 2017.
Ooredoo Kuwait has launched 5G on a number of test sites, with internet speeds reaching more than 2 Gbps.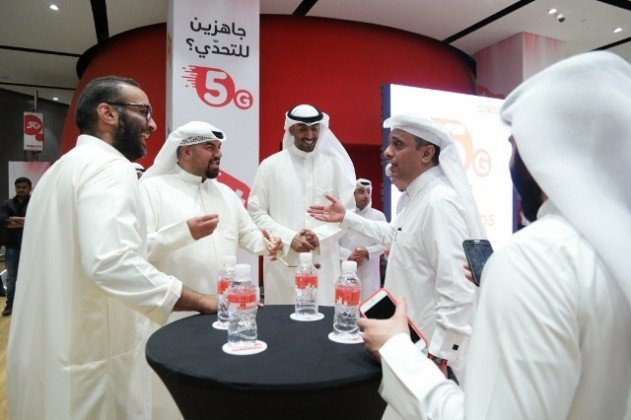 Ooredoo Kuwait has also conducted a network upgrade in more than 1,100 locations across Kuwait, aimed at increasing network capacity. Ooredoo Kuwait has also increased the number of sites with updated LTE-A technology.
Ooredoo Myanmar has rolled out 4G+ across 244 townships, enabling more than 16 million people to access high speed internet services. Earlier this year, Ooredoo Myanmar completed 4G Pro network demonstration, showcasing its readiness to bring in 5G. Ooredoo Myanmar will conduct 5G trials this year.
Ooredoo Oman has expanded its 4G network to more than 900 new locations, covering over 90 percent of Oman's population.
Ooredoo Algeria has rolled out its 4G network across the country, becoming the first operator to cover all 48 provinces. Ooredoo 4G network in Algeria enables nearly 50 percent of the population to access superfast internet.
Ooredoo Tunisia's 4G network reaches 92 percent of the population, with over 350 additional 4G sites added in 2018.
Indosat Ooredoo expanded its 4G network and plans significant expansion of its 4G coverage in 2019.
Ooredoo Maldives has rolled out 4G network and upgraded its transmission network to full IP. Ooredoo Maldives has won 5G spectrum licence in February 2018 and plans to trial 5G technology in the near future.
Ooredoo's Wataniya Mobile has launched 3G services in West Bank earlier this year.
Ooredoo's Asiacell in Iraq expanded its 3G coverage nationwide, building more than 50 new 3G sites in new areas of the country with plans to trial 4G services later this year. Asiacell has restored 200 sites in a number of areas and modernised and upgraded more than 300 sites to 3G.
"Ooredoo Group continues to invest heavily in the markets where it operates, implementing network modernization projects across companies," Sheikh Saud Bin Nasser Al Thani, chief executive officer of Ooredoo Group, said.
Ookla, a provider of internet testing and analysis, has named four of Ooredoo's operating companies as "Fastest Mobile Network" in Qatar, Kuwait, Oman, and Myanmar for the first half of 2018.