MIT Technology Review Insights in partnership with telecom equipment maker Ericsson has revealed the Opex related expectations of mobile operators from their investment in network automation.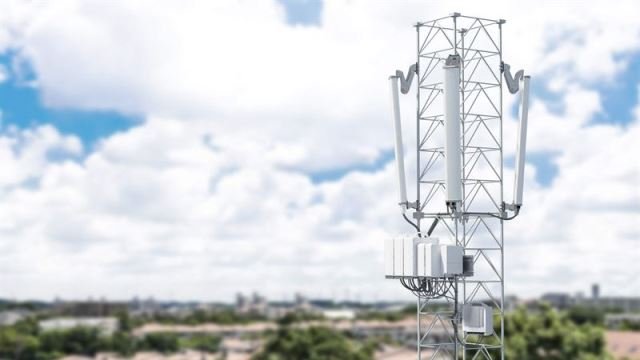 Investment in network automation is expected to ensure Opex savings of up to 40 percent in three years to telecom operators, according to the report.
The report did not reveal the size of the investment in network automation is required to achieve up to 40 percent savings in Opex.
One of the main aims of automation is improving the network's cost efficiency. Reduction in Opex is one of the targets of CTOs of leading telecom operators because telecoms are unable to reduce Capex in a big way.
"A decent level of automation can eliminate the Capex waste in operator networks that results from the inconsistent use of assets," Eric Kuisch, former CTO of Vodafone Deutschland.
Eric Kuisch said Opex reductions come from the gradual elimination of manual configuration and other processes as they become automated. Operators can also achieve Opex from the cut in time required to fix errors.
Swisscom, a telecom operator in Switzerland, has benefitted from error reduction and the reliability of automated configuration, said Ruben Merz, Swisscom's lead system architect 5G.
Italian mobile operator Wind Tre aims to realize savings from sharing infrastructure between IT and network operations through automation, said director of infrastructure and systems Fabio Piccini.
One of the main objectives of T-Mobile US is to improve network quality and help manage complexity by making investment in automation.
"We're operating 2G, 3G, and 4G and narrowband IoT networks, and we're building our 5G network. We have a lot of service complexity, and there is a tremendous amount of device complexity out there," Grant Castle, vice president of engineering services and quality assurance at T-Mobile US.
TurkCell, a leading telecom operator in Turkey, is aiming for Opex efficiencies of around 20 percent from making investment in automation.
TurkCell said the first step towards automation is cloud orchestration, which will take place this year by managing clouds for different domains and then merging them.
"Automation is the goal, first for upgrades to the IMS network and later for scaling features across sites and nodes. There are also staff benefits to be gained, as frequent upgrades often require night shift work that impacts other areas of productivity," Cahit Bollu, senior IP communications services engineer at TurkCell, said.
Network resilience is yet another important benefit from automation. Dynamic configuration and auto-scaling allow the network to adapt flexibly and in real-time to unexpected situations. These issues may arise from load and usage changes.
Network efficiency via automation will bring the benefit of faster and lower-risk experimentation in the development of new services. Network slicing allows multiple logical networks to run on top of a shared physical network infrastructure.
This will enable enterprise customers to run customized services over virtualized sections of operator infrastructure separated solely for their use. Such service development represents a more advanced stage of automation.
Australian telecom operator Telstra has followed a "layered" approach. It addresses highly repetitive, high-volume processes in areas such as maintenance before beginning to add layers of intelligence.
Telstra will be adding machine-learning intelligence to the network in areas such as network optimization and auto-healing, Gary Traver, executive for architecture – networks and IT at Telstra, said.
While network functions such as the firewall have been early targets for automation, the current focus for many Tier One operators is the onboarding of virtual network functions (VNFs).
This is a complex process for operators, as launching a virtualized service typically involves procuring and then onboarding VNFs from multiple vendors. The lack of interoperability among vendor VNFs requires a considerable amount of testing and monitoring to ensure they all work together.
Operators are looking to automation to reduce the complexity of VNF onboarding, as well as free up the network resources that the process requires.
Automation makes it easier to develop proofs of concept and pilots for 5G services. "You want to be able to test the more complex types of services that 5G will enable. Automation makes it possible to do this relatively quickly before the services are put into production."
Automation will be needed to manage other sources of 5G complexity. Device management is one.
"If 5G is really going to change the world, we're going to have to put millions of connected devices on our network, which means we will no longer be dealing with individual use case and device issues. We'll have to deal with these things in groups, and we'll need automated," Grant Castle of T-Mobile said.
AT&T chief financial officer has stated that once 75 percent of its network operations have been virtualized — expected by 2020 — it will have achieved Opex savings of between 40 percent and 50 percent.
Fabio Piccini of Wind Tre anticipates Opex reductions in the range of 30-40 percent within three or four years.
Vodafone Deutschland's former CTO Eric Kuisch thinks a 40 percent reduction in Opex is achievable from automation within three years, but only if the operator has the courage to put trust in the software and redeploy people.
One of the challenges that vendors face in the automation is vendor integration. Vodafone Deutschland needed about 18 months to resolve these difficulties. "Everyone said they have the APIs and are compliant with the standards, but it took a long time to get them working together," Eric Kuisch said.
Telstra seeks to eliminate silos by creating horizontal structures that span its existing network and IT teams, says Telstra's Gary Traver.
Three UK eliminated the CTO role in 2018 to distribute the office's responsibilities across the network and IT teams. The move is driven by the growing incorporation of software into its operations.
Tier One operators are actively seeking to hire people capable of working with virtualization and automation technologies. Research firm TM Forum said one-third of mobile operators will employ 500 or more developers by 2021.
AT&T launched a retraining program with a $1 billion budget over several years. The goal is to retrain 100,000 employees including network staff by 2020.
T-Mobile US will retrain existing staff as an alternative to launching a major recruitment drive. "It is hard to find qualified engineers that know how to test and validate the kind of systems that we're dealing with," says Grant at T-Mobile.