Telecom Lead India: Reliance Communications said it is offering the enterprise solutions in India as "Reliance Business Services."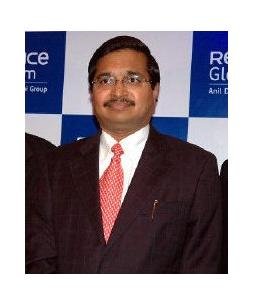 Reliance Business Services is the new identity of the Enterprise Business Unit created within Reliance Communications.
The telco has also launched a campaign Reliance Business Services – 'Makes It Easy' to promote the service.
Reliance Business Services offers a full suite of managed services across all product lines for Data, Voice and IDC services. The services also include Application Aware Networking, Managed security services and Cloud based services like Managed Storage Software as a Service.
The business services suite is designed for all types of enterprises – small, medium and large.
Reliance Communications bags Rs 150 crore multiple orders to handle Government projects
Reliance Communications has bagged multiple orders worth Rs 150 crore to manage Central and State Government projects across the country.
Reliance Communications is also targeting to retain the lead in data center market by adding more new data centers in India.
Punit Garg, president and CEO – Global Enterprise Business Unit, Reliance Communications, said, "With the new identifiable and differentiated positioning reaching out to the large, medium and small Enterprises and offering them our strengths, expertise and experience, we are poised to take our leadership position forward in providing communication solutions to enterprises in India."