Telecom Lead India: Reliance Global Call, a Web based international calling service from telecom operator Reliance Communications, has launched "Unlimited Calling Pack" for cost effective and uninterrupted calling to landlines and mobiles in India from USA for one low monthly price of USD 15.99.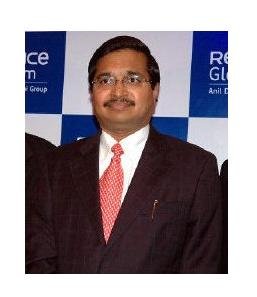 The plan also gives unlimited calling to more than 25 other countries worldwide.
Many of Reliance's customer base of over 2.5 million users have been using the service since its inception.
Keeping in mind the usage pattern of our customers, this plan has been especially designed to help customers stay in touch with their family and friends back in India without having to worry about long distance charges, Reliance said. The pack is ideal for students, housewives, business people and families, who frequently make international calls to India.
"With the launch of Reliance Global Call's Unlimited Calling Pack, we have added a new dimension to our offering for retail customers. This is an extremely attractive plan especially designed to offer huge cost savings to our customers who regularly make international long distance calls to India and abroad", said Punit Garg, president, Reliance Communications.
Features  of the Unlimited Calling Pack prepaid plan include Uniform Plan Value at USD 15.99/month, single account for mobile and landline, no daily call limits, FREE Smart Phone App for direct dialing experience for ILD Calling, additional 25 countries with the same pack at no extra cost, no contract and no hidden charges.
Reliance Communications has reported 8 percent increase in first quarter income at Rs 5,319 crore from Rs 4,940 in Q1 previous year. Net profit grew 3 percent to Rs 162 crore from Rs 157 crore in Q1 previous year. Both wireless and GEBU businesses contributed to the profit.