T-Mobile, the third largest telecom operator in the US, will be renaming its pre-paid brand to Metro by T-Mobile as part of the strategy to receive approval for its $26 billion deal to buy rival Sprint.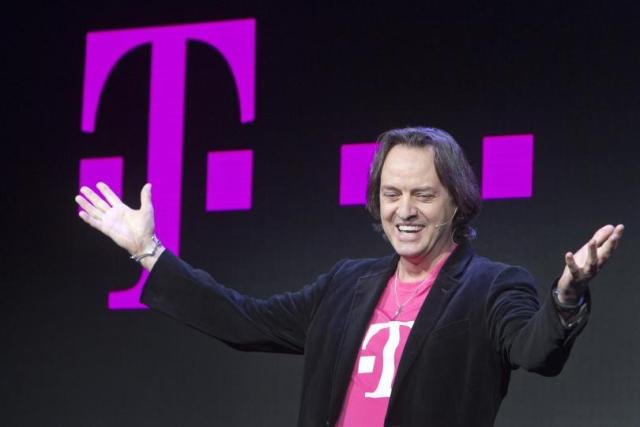 T-Mobile will also bring new plan that will include benefits like Google One cloud storage and Amazon Prime. Metro by T-Mobile's top-tier unlimited plan will cost $60 for one line and include both Google One and Amazon Prime, Reuters reported.
The third-largest US wireless carrier awaits regulatory approval for its $26 billion deal to buy smaller rival Sprint.
T-Mobile, a subsidiary of Deutsche Telekom, is blurring the lines between its brands to avoid telecom regulators ordering T-Mobile to divest Metro pre-paid brand as a major condition to approve the merger, one analyst said.
T-Mobile is sweetening the former MetroPCS brand, which is aimed at budget-conscious users who pay upfront for wireless service, with access to the latest smartphone models and added perks that are usually associated with pricier service plans.
MetroPCS used to cover 103 million people in 2013. Metro by T-Mobile covers more than 323 million people.
MetroPCS used to offer a few handsets. Metro by T-Mobile offers both Android and iOS smartphones for every price point.
Metro used to operate in 15 cities. Metro by T-Mobile has nationwide coverage with more than 10,000 branded retail locations.
Metro by T-Mobile customers can save 45 percent compared to Verizon and AT&T for a two-line plan.
Opponents of the merger have demanded T-Mobile divest some of its customers, pointing to T-Mobile and Sprint's large combined market share of prepaid customers, which would be over 50 percent, according to data from Kagan, S&P Global Market Intelligence. Sprint owns prepaid brand Boost Mobile.
T-Mobile's re-branding of MetroPCS is aimed at changing the perception of the business among people who equated prepaid with low quality, or did not realize MetroPCS operated on T-Mobile's network, said Tom Keys, president of Metro by T-Mobile.
Peter Adderton, founder of Boost Mobile, said the re-branding does not change the fact that prepaid and postpaid are different markets, and he called for regulators to evaluate the merger's effect on them separately.
Peter Adderton, who is no longer affiliated with Boost's business in the United States, had previously called for the companies to divest some users and formal regulation to ensure that smaller wireless companies that operate off T-Mobile and Sprint's networks could stay competitive.