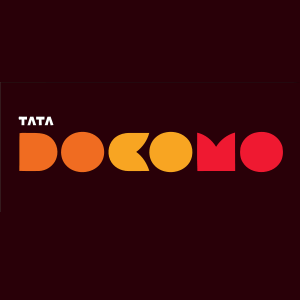 Telecom Lead India: Tata Docomo is leading the Indian telecom market based on net addition of mobile users in August 2012.
Tata Docomo has added 8.16 lakh users in August when the country's total wireless subscriber base decreased from 913.49 million in July 2012 to 908.36 million in August 2012, down 0.56 percent.
TRAI said the decline in wireless users is due to large scale disconnections by some of the service providers. The share of urban wireless subscribers has decreased from 63.37 percent to 63.32 percent, while share of rural wireless subscribers has increased from 36.63 percent to 36.68 percent.
Aircel is in second position with 7.93 lakh net additions of mobile users. Reliance, thanks to unique mobile schemes, has added 5.23 lakh mobile users.
Uninor lost 23.83 lakh users in August.
Mobile service provider leader Airtel registered dip in growth by losing 19.02 lakh mobile users.
While Idea Cellular lost 16.46 lakh users, Vodafone's lost was around 15.59 lakh mobile customers.
TRAI said the number of telephone subscribers in India decreased to 939.57 million in August from 944.81 million in July 2012.
The overall wireless teledensity in India reached 74.71.
Wireless subscription in urban areas decreased from 578.90 million in July to 575.14 million in August 2012.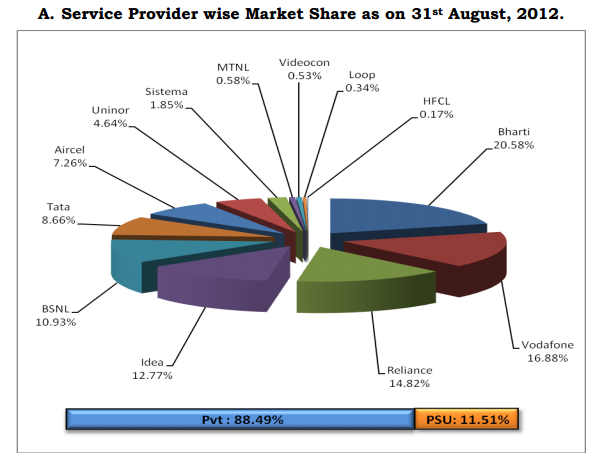 The wireless subscription in rural areas decreased from 334.58 million to 333.22 million during the same period. The urban wireless teledensity has decreased from 157.11 to 155.83 and rural teledensity has decreased from 39.54 to 39.35.