Telecom Lead India: Telecom Disputes Settlement and Appellate Tribunal (TDSAT) has asked Bharti Airtel to respond to Asergis Telecom Services' petition by October 9.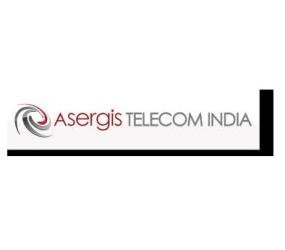 The verdict in the case between Bharti Airtel and Asergis Telecom Services for unblocking Airtel's subscribers to access Asergis' toll-free numbers provided by Tata Teleservices is expected by October 12, said sources to the development.
On Wednesday, Asergis Telecom Services filed petition in TDSAT for restraining Bharti Airtel from blocking its subscribers to access Asergis' toll-free numbers.
Asergis has taken toll-free numbers on lease from Tata Teleservices to avail the facility of audio conferencing (Intelligent Network or IN services). Bharti Airtel and Tata Teleservices have an interconnection agreement between themselves.
 One of Asergis' European customers wanted to avail its conferencing services in India through toll-free numbers. Asergis ordered 71 toll-free numbers to Tata Teleservices. Asergis' European customer has put up one number on a trial basis as a pilot project to check the quality and other technical parameters.
Within a week of operation the revenue on this toll-free number shot up to Rs 600,000. However, before the actual project could take off Bharti Airtel blocked the traffic originating from its network to Asergis' toll-free numbers which is in violation of TRAI's IN Regulations, 2006. All other telecom operators have imposed no such restriction.
Bharti Airtel is said to have blocked access of its subscribers to Asergis' toll-free numbers from September 11, 2012 purportedly on the ground that Asergis is offering the facility of international toll free service in guise of domestic toll free service.
Asergis in its petition to TDSAT has mentioned that all calls are inbound and hit Tata Teleservices platform i.e. conferencing bridge at Delhi only, which can be verified by call data records (CDRs) available with Tata Teleservices. All toll-free numbers taken by Asergis from Tata Teleservices are mapped with DIDs located at Tata Teleservices' Delhi IDC (data centre). Asergis is using resources or backbone of Tata Teleservices to transport traffic and even the equipment are located at Tata Teleservices' data centre under supervision 24×7.
The petition mentions that Bharti Airtel has acted with malafide intent and that it has no authority to investigate the customers of Tata Teleservices. Bharti Airtel on its own cannot take unilateral and arbitrary decision to block the access to its subscribers by assuming the role of licensor and regulator.
If access is not restored, the subscribers of Bharti Airtel will not be able to call the IN customers of Asergis which would be detrimental to the interest of the Asergis, Asergis' IN customers, Tata Teleservices and Bharti Airtel subscribers; causing irreparable loss and injury to them. Moreover, since Asergis has undertaken to its IN customers to provide IN services for availing audio conferencing facility, this withdrawal of access by Bharti Airtel is causing great and serious financial and reputation loss to Asergis.