Verizon Wireless has achieved full virtualization of baseband functions – the heaviest portion of computing on the Radio Access Network (RAN).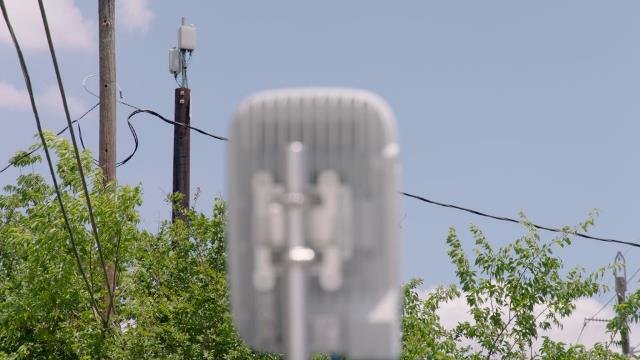 This virtualization — in a trial environment in California — will enable the network to be hardware agnostic, using Common Off-The-Shelf (COTS) hardware, leading to flexibility and speed to deployment of products and services.
This virtualization will also lower the barrier of entry for others in the ecosystem resulting in an acceleration of innovation, reduce operating costs, and lay the groundwork for flexible infrastructure closer to the customer on the network leading to single digit latency.
The latest IDC report on the forecast for the 5G network infrastructure market for 2018-2022 said spending on 5G-related routing and optical backhaul will rise at CAGRs of 146.1 percent and 129.6 percent, respectively, over the forecast period.
"Early 5G adopters are laying the groundwork for success by investing in 5G RAN, NFVI, optical underlays, and next-generation routers and switches. The long-term benefit of making these investments now will be when the standards-compliant SA 5G core is paired with a fully virtualized end-to-end network," said Patrick Filkins, senior research analyst, IoT and Mobile Network Infrastructure at IDC.
The major milestone will be assisting Verizon in deploying new wireless technologies such as Multi-access Edge Compute (MEC) and network slicing, said Adam Koeppe, senior vice president of Network Planning at Verizon.
"With a virtualized baseband unit, we will lay the foundation to be able to move computing functionality to the edge of the network and will be able to rapidly respond to customers' varied latency and computing needs," Adam Koeppe said.
Telecom engineers at Verizon decoupled hardware and software during the trial, providing flexibility in where computing operations could take place within the network.
Verizon worked with Intel and Nokia in this trial in California. US-based Intel provided the Intel Xeon Scalable processor-based platforms and Intel FlexRAN reference architecture. Finland-based Nokia provided the new AirScale All-in-Cloud Base Station architecture.
"Flexibility, efficiency, and performance are just some of the benefits that a network provides when transformed with cloud efficiencies, powered by Intel technology," Cristina Rodriguez, general manager Wireless Access Network Division at Intel, said.