Telecom Lead Asia: Vodafone Global Enterprise is leading the enterprise mobility services market in the Asia-Pacific region.
SingTel, Orange Business Services, BT, Telstra, SK Telecom, Bharti Airtel, China Mobile and China Unicom are the other leading players, according to Ovum, which tracked telecom services providers of enterprise mobility services to multinational corporations in the Asia-Pacific region.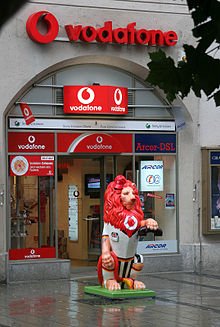 Interestingly, both Tata Communications and Reliance Communications are not part of this top list.
The assessment, according to Ovum, was based on three components: current capability, strategy, and market impact.
Ovum said Vodafone offers mobility services, which are delivered consistently both in and out of the region. It expanded its professional services and consulting capability to offer more customized services, and established a dedicated practice for TEM, UC, managed mobility, and mobile IT, and has increased its mobile footprint in the region through its recent partnership with the Conexus Mobile Alliance.
SingTel, which has slightly narrowed the gap since Ovum's 2011 study, leverages its mobile assets in the region (where it leads the Bridge Alliance), and its managed mobility services, introduced last year, are now maturing.
Few enterprises have a single approach to mobility across the entire organization, and that most will continue to have multiple approaches to procuring mobility services for some time. While the bulk of the operational aspects of mobility may still be national, a growing number of MNCs in Asia-Pacific are relying on global providers to manage their services, taking a single global contract for their mobility services.
"Interestingly, when looking to consolidate their services, enterprises are taking the opportunity to do so on a global rather than a regional scale. With the growing demand for global contracts and the decreasing relevance of national footprint, the global challengers have increased their advantage over the regional challengers. The latter have not yet managed to transform their domestic mobility offerings into a solid international proposition," said Claudio Castelli, Ovum Senior Analyst, Enterprise Telecoms.
Ovum has evaluated providers based on services capability, reputation among customers, vision, long-term commitment, and experience in the marketplace. Ovum asked 170 MNCs in Asia-Pacific about the importance of various aspects of mobility and their sentiments about providers. These priorities and evaluations were taken into consideration in the assessment of providers.
According to Ovum, the market leaders have maintained their strong position over the last year, but the global challengers have increased their focus on mobility services, and are closing the gap. However, with no mobile network assets the global challengers continue to face difficulties in positioning their mobility services, as customers still tend to look at mobile operators as the natural providers of these services.