India-state owned telecom operator BSNL has delayed payment to some of its vendors due to financial issues.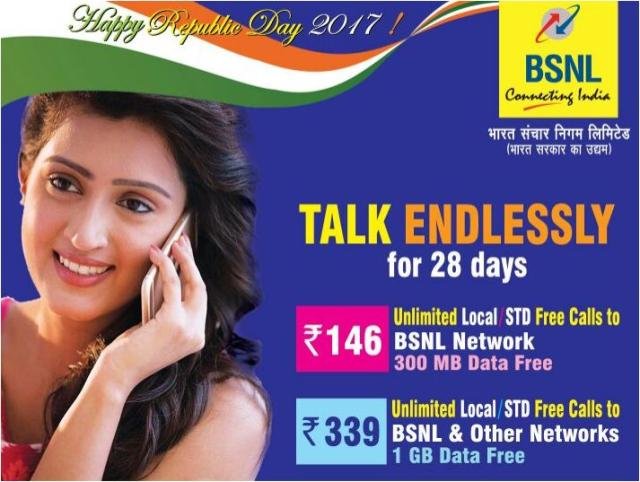 The inability to make payment to network vendors will start impacting the company's roll out plans resulting into loss of quality.
BSNL has a total subscriber base of 11.62 crore in February 2019, according to TRAI data. BSNL is the fourth largest telecom operator in India and the largest fixed broadband service provider.
India's 100 crore plus mobile phone subscribers will be forced to opt for three private mobile operators if BSNL collapses.
BSNL, which lost considerable market share to rivals, is struggling to pay monthly salary to its employees across the country, PTI reported.
The telecom PSU, which has 1.68 lakh employees, faced a problem in clearing staff salaries for February.
"The telecom sector being capital intensive, wherein even to remain in business or to ensure business sustainability, the service providers are required to invest in newer technologies. The cumulative effect of all these have resulted in liquidity crunch," said SK Gupta, BSNL's director of Finance in an internal note to all circle heads on May 16, 2019.
According to the internal note, "BSNL management is making efforts to ease the pressure on liquidity. It is expected that normalcy in liquidity position will be restored by the next quarter of the financial year."
BSNL is confident of making payment of staff salaries for the month of May, chairman and managing director Anupam Shrivastava said recently.
The company has also tied up with State Bank of India recently for Rs 1,500 crore loan to meet its working capital requirements, based on a letter of comfort extended by Department of Telecom (DoT).
The government recently extended an approval and letter of comfort for the PSU to avail loans of up to Rs 3,500 crore from banks for working capital needs.
The government is in the process of working out a rescue plan in the form of a revival package that entails components like Voluntary Retirement Scheme, asset monetisation, and allocation of 4G spectrum. BSNL has cumulative FY2009-18 EBIT loss of Rs 82,000 crore.
BSNL is seeking about Rs 2,350 crore as interest on Broadband Wireless Access (BWA) spectrum and nearly Rs 2,200 crore as excess payment taken by the DoT towards pension contribution from 2007 onwards.