VoLTE revenue fell nine percent quarter-over-quarter in Q2 2018, Dell'Oro Group said.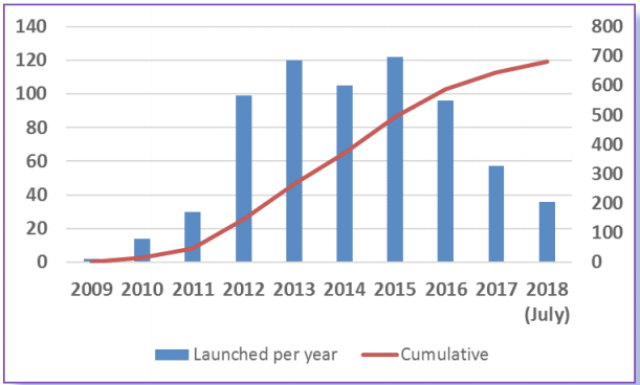 Nokia, Huawei, and Ericsson accounted for over 70 percent of the VoLTE market in the second quarter of 2018.
VoLTE revenue of Nokia, Huawei and Ericsson grew quarter-over-quarter increasing their combined market share. The report did not mention about the revenue share of Samsung and ZTE.
The chart indicates the LTE networks available till July 2018.
The global VoLTE market in 2018 is expected to be slightly below 2017, but will return to growth in 2019 though 233 mobile operators are investing in VoLTE-related activities in 102 countries.
Penetration rate of VoLTE continues to grow. Some carriers are beginning to approach a 100 percent VoLTE subscription rate in mature LTE markets.
Verizon, a leading telecom operator in the US, will reach this point when they turn off their CDMA network at the end of 2019.
Reliance Jio introduced a low cost VoLTE feature-phone targeting the low cost pre-paid market to remove entry barriers.
VoLTE service is available to users on 164 LTE or LTE-Advanced networks, representing 24 percent of all 686 commercially launched LTE networks. The number of mobile operators offering VoLTE service is one third higher than in August 2017, at which time 20 percent of 615 LTE operators offered VoLTE service.
VoLTE service is now available in 80 countries, which is also 33 percent higher year-on-year.
Activating VoLTE enables most operators to consider refarming some or all of the spectrum used on 2G or 3G systems for legacy voice service, instead, using it for further development of their 4G/LTE services," Alan Hadden, director of Hadden Telecoms, said.