Ofcom has released the latest report on UK mobile network operators' current 4G coverage showing some improvement.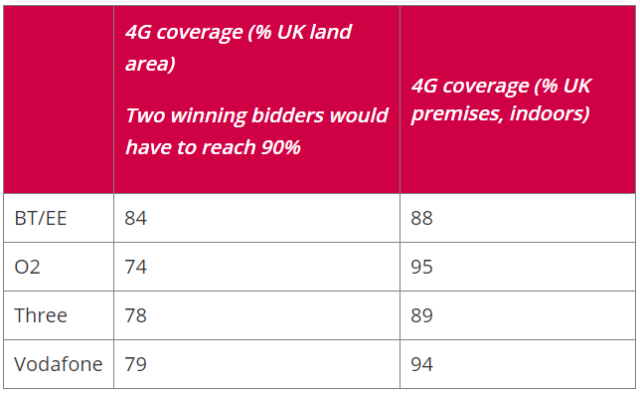 But too many rural areas are getting a poor signal from 4G operators – according to Ofcom's major study of the UK's communications networks.
Almost all homes and offices get a good, indoor 4G signal from at least one operator. All four networks 77 percent against 65 percent a year earlier.
78 percent of the land mass has complete call coverage from all four operators against 69 percent a year ago. 66 percent of the land mass has complete 4G coverage from all four against 49 percent last year.
91 percent of the UK's geography has a good 4G mobile internet signal from at least one operator against 80 percent last year.
83 percent of urban homes and offices have complete 4G coverage. 4G coverage in rural premises is 41 percent.
There is no 4G coverage in some remote parts of the country, Ofcom said.
Spectrum guidelines
Ofcom has also revealed updated plans to release new airwaves for mobile services, including requirements for operators to significantly increase outdoor data coverage, using at least 500 new transmitter sites to reach more people and businesses.
The UK telecom regulator plans to conduct spectrum auction in late 2019 or early 2020 to sell two spectrum bands 700 MHz band for 4G and 3.6 GHz – 3.8 GHz band for 5G mobile services together.
Ofcom's latest coverage rules with the spectrum will ensure that up to two winning bidders would each have to achieve the following within four years of the award:
# Extend outdoor data coverage to at least 90 percent of the UK's entire land area within four years of the award
# Improve coverage for at least 140,000 homes and offices which they do not already cover
# Provide coverage from at least 500 new mobile mast stations in rural areas
During next year's auction, the price for winning airwaves that carry these rules would be discounted by up to £300-400 million – to reflect the significant investment required to meet them, and the social benefits they will deliver.