Telecom Lead America: Citibank announced that its online banking transaction on mobile phones has crossed $10 billion in one year.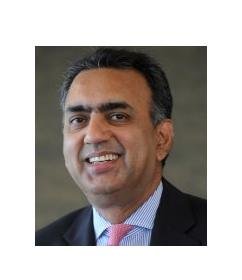 The CitiDirect BESM Mobile service developed by the Citi Transaction Services unit, has surpassed over $10 billion in transaction value, across 86 countries.
Citi, as part of its vision to become the world's digital bank and to develop a full digitally enabled tool set for its clients, has started investing and co-developing with innovation labs and technology teams to stay ahead of the technology curve and enhance speed-to-market.
"We are extremely pleased that clients have endorsed CitiDirect BE Mobile in such a short amount of time. At such performance levels as this, we have more than reached our goals. From CitiDirect BE Mobile, we have learned that when you provide clients with innovative solutions that meet their changing needs, accelerated client adoption and commercialization are very achievable," said Naveed Sultan, global head of Treasury and Trade Solutions, Citi.
CitiDirect BE Mobile is developed by Citi Innovation Lab Dublin in association with the CitiDirect technology team.
CitiDirect BE Mobile allows clients to access core transaction functionality available with CitiDirect Online Banking using their mobile phones and tablets. Its services include: receive alerts and create, authorize, release and delete batch payments for end-to-end processing; check account balances and transaction status providing for added convenience; authorize imported file transactions; optimize usability of their mobile phones with an enhanced user interface design.
CitiDirect BE Mobile is currently available in 12 languages worldwide including 400,000 users representing over 60,000 clients.
CitiDirect BE Mobile will continue to be rolled-out globally to facilitate mobile access to other Transaction Services solutions and businesses.