AIS Fibre, a fixed broadband operator in Thailand, has selected Nokia to improve Wi-Fi broadband experience to residential customers.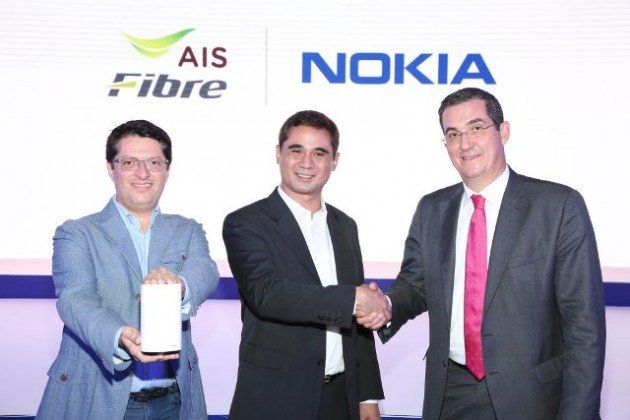 AIS Fibre customers will offer the Nokia WiFi Beacon 3 duo-pack for a special price to home broadband customers. Nokia WiFi Beacon 3 ensures a whole-home meshed Wi-Fi network that significantly enhances broadband speed, coverage and performance.
The Nokia WiFi Beacon 3 is designed to detect 100 percent of both Wi-Fi and non-Wi-Fi interference sources and automatically connects devices to the strongest channel to ensure better broadband experience.
Additionally, embedded software and analytic functions in the beacons automatically optimize the Wi-Fi experience, eliminating the need for customers to manually manage the network to achieve optimal performance.
Nokia beacons powers AIS Fibre customers to locate and manage dead zones and identify the right place to add new access points to fill coverage gaps on a mobile app. Customers can access device lists and management capabilities to create guest networks and specific security settings.
AIS Fibre is the first in Thailand to offer fiber access services and dual-band Wi-Fi. It will be the first operator in the world to commercially launch Nokia's innovative mesh Wi-Fi solution, Federico Guillen, president of Nokia's Fixed Networks Business Group, said.
"With exclusive access to Nokia's WiFi Beacon 3 solution, AIS customers will now be able to quickly and easily set up a home network that ensures Wi-Fi performance is delivered to every corner of the home," Saran Phaloprakarn, head of Fixed Broadband, AIS said.