Telecom Lead India: Asergis Telecom Services, the Indian subsidiary of Asergis Global Services of the U.K., has filed a petition against Bharti Airtel at TDSAT for Airtel's monopolistic and restrictive trade practices resulting in denial of services.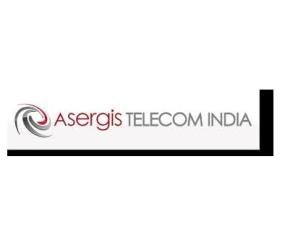 According to sources, TDSAT on Wednesday has accepted the complaint. The hearing is on Thursday at around 10.30 am.
Asergis, in the petition, has said the company Asergis is working with a European client to offer audio conferencing solution in Indian market. Recently Asergis purchased around 71 ports from Tata Teleservices for supporting the audio conferencing system.
The UK-based telecom player claims that the company has met all statutory requirements. The Indian operators' denial of services has resulted in project delays and associated financial implications for the complainant.
Due to restrictive trade practices adopted by Airtel, Airtel customers are unable to use this audio conferencing by dialing the toll-free numbers provided by Tata Teleservices. Around 50 percent of the European clients' customers are on Airtel network.
"Airtel is blocking this number. The damage to Asergis Global Services is around Rs 2.5 crore per week. We have faced the issue for the past four weeks. We will be looking at an urgent solution and compensation to financial damages later," said sources with Asergis.
Asergis provides global services that span the commercial communications spectrum across call management, audio conferencing, wholesale voice termination, hosted IP EPBX, toll and toll free numbers, as well as an array of other tools.
Bharti Airtel officials are not available for comments.
Meanwhile, at a press meet in Delhi on Wednesday, Asergis CEO George Adade said: "We want to restore our services to our customers. We want TDSAT to restrain Bharti Airtel from blocking our toll free number leased from Tata Teleservices. Bharti Airtel is blocking its subscribers from accessing Asergis toll-free numbers on the plea that calls were terminating outside India."
Asergis said the tribunal should declare Airtel's action as illegal and in breach of the UASL and to restrain it from withdrawing access to the inter connection between Airtel and Tata Teleservices of its IN numbers.
Asergis has leased a toll-free numbers of 1800 series from Tata Teleservices for audio conferencing with its customers.
Asergis, after getting license for Voice Mail/ Audiotex services from the government, had set up the network with 71 toll free numbers leased from Tata Teleservices for providing audio conferencing to its IN customers. "We are facing huge financial damage. We will seek financial damage at a later stage," said Ashwani Kumar of Aegis Telecom Services.