Telecom Lead America: Softbank, Japan's third largest mobile-phone company, is in talks to buy majority stake in American telecom operator Sprint Nextel.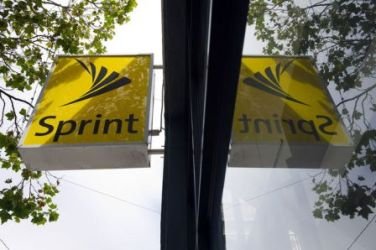 Softbank is gearing up to spend $19 billion for the stake.
The acquisition will enable the loss-making Sprint, the third-largest carrier in the U.S., to ensure much-needed financial support for expansion and future acquisitions.
Sprint Nextel has posted operating income of $8.8 billion in the second quarter of 2012 against $8.3 billion in the same period last year. Sprint Nextel's net loss increased to $1.4 billion from $847 million.
Sprint is unable to compete with bigger rivals Verizon Wireless and AT&T.
Softbank is also expected to buy Clearwire.
Sprint would give Softbank a base for entering the U.S. market with a compatible carrier via its joint venture with Clearwire. Softbank and Clearwire use airwaves in the same frequency and the same TDD LTE variant of network technology.
At present, Sprint is holding on a counterbid for MetroPCS Communications to gain time to scrutinize Deutsche Telekom's planned combination with T-Mobile USA.
Japanese media said buying Sprint – which competes in the United States against Verizon Wireless and AT&T – would make it cheaper for Softbank to procure smartphones and other mobile devices.
Recently, TelecomLead.com reported that Sprint will launch 4G in more than 100 additional cities in the coming months. Sprint is planning to complete the nationwide rollout of new 3G and 4G network by the end of 2013. Sprint, as part of its network strategy, is doing a complete overhaul of its 3G infrastructure to offer better wireless signal strength, in-building coverage, and fewer dropped/blocked calls.
In August, TBR's Networking and Mobility Practice said Sprint will continue to struggle financially throughout 2013 despite increased revenue growth of 6.4 percent year-to-year in 2Q12, as the impact of Network Vision will offset the gains and result in a negative bottom line. Sprint will focus on LTE deployment, the decommission of the iDEN network, and on attracting new subscribers in 2H12 as the operator is actively working on the completion of Network Vision. Sprint will achieve improved margins in the long term, as 2014 will begin phase III of Network Vision, where cost savings of $10 billion will be realized through 2017.
(the pix for the article was sourced from Bloomberg)