XL Axiata announced that it is building a transport network in Indonesia to support its expansion in retail, home and enterprise services.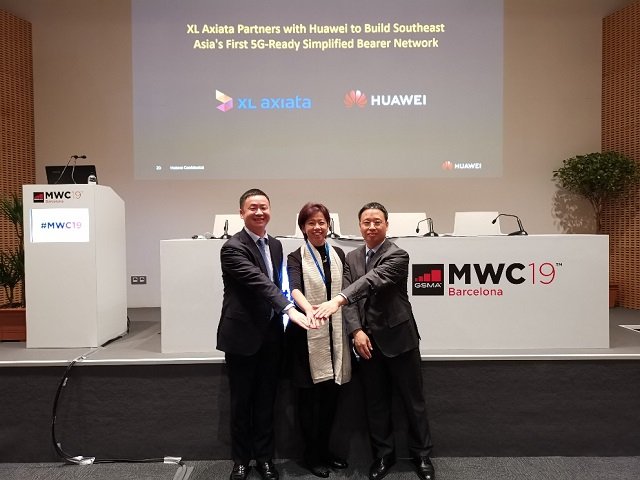 XL Axiata's revenue dropped 11.6 percent to RM6.514.6 billion in 2018. Its EBITDA fell 8.5 percent RM2.527.1 billion.
XL Axiata reported a net loss of RM939.8 million compared to net profit of RM116.8 million in preceding year. This was mainly due to written off amounting to RM892.3 million from 2G and 3G assets and higher depreciation charges from larger network assets investment of prior years.
Indonesia's XL Axiata is promoting unified planning and construction of the entire transport network and building a simplified 5G Ready network to enhance its leading position in the 5G era.
XL Axiata has selected Huawei for the transport solution. Huawei is the largest telecom network maker in the world.
Yessie Dianty Yosetya, CTO of XL Axiata, said the mobile operator is reconstructing the transport network to provide fixed mobile convergence businesses.
XL Axiata has applied Huawei's Optical Networking 2.0 solution to significantly simplify network architecture and build a simplified transport network oriented to the Fixed Mobile Convergence (FMC) and 5G era.
This solution uses the industry's first OXC (all-optical cross-connect) device to build a 3D-mesh backbone network and enable one-hop connection between sites to implement fast end-to-end service provisioning.
It also promotes the extension of optical networks to end nodes on the network and builds a simplified 5G Ready metro network based on the industry's highest-integration MS-OTN product and industry's first 6-mode-in-1 MA5800 optical access platform.
Richard Jin, President of Huawei Transmission & Access Product Line; Ms. Yessie Dianty Yosetya, CTO of XL Axiata; Kevin Huang, CMO of Huawei Transmission & Access Product Line