Daniel Jones, consumer editor of Sun UK, has revealed the differences in experience from 5G network of EE as compared with its 4G services.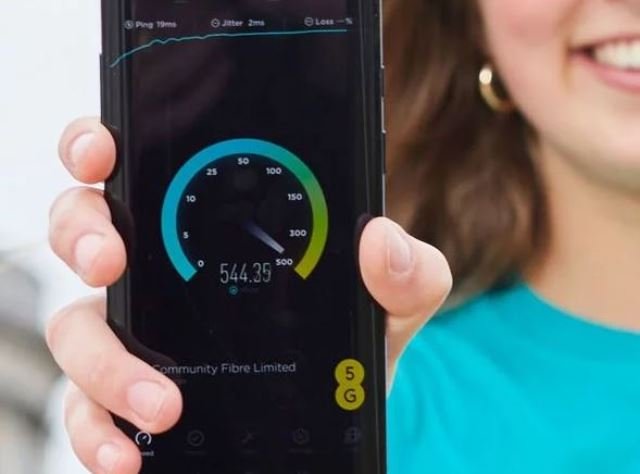 U.K. received the country's first 4G services in 2012. BT Group's EE will launch 5G services in 6 cities in the U.K. on May 30, 2019. The difference is the broadband speed of the first 5G network. 5G will be too fast for consumers.
5G smartphone consumers will experience 260Mbps or 315Mbps or 420Mbps speed on their 5G network – depending on the town. Daniel Jones, who tested the 5G network from EE on the OnePlus 7 Pro 5G smartphone, has already experienced super-fast 5G.
EE's 4G network offers 19Mbps speed near Holborn, central London. UK's consumers have experienced a 4G signal of 20 Mbps or up to 50Mbps in some places.
He could download half hour show from BT Sport in seconds because the 5G signal was so much faster.
He searched videos on YouTube. EE's 5G network assisted him in accessing YouTube video in seconds. The 5G consumer did not face any buffering during watching the video on 5G network from EE.
EE 5G pricing
EE earlier announced its 5G network will be available starting in six cities: London, Cardiff, Manchester, Edinburgh, Birmingham and Belfast.
EE says it will offer SIM-only plans from £32 per month which will include 20GB of data for its 5G subscribers.
If you want a device on contract then prices will start from £54 per month.
Samsung, Oppo and OnePlus have all announced they will be launching phones on EE's 5G network.
Along with 5G data access, EE is also offering swappable benefits which will include a Video Data Pass, Roaming Pass, Music Data Pass, Gamers Data Pass and BT Sport App HD HDR. EE says customers will be able to select up to three of these benefits as part of their 5G bundles.
The 5G tests done by journalists in the U.K. indicate that EE is betting on consumer market with the 5G services in the initial phase. EE may take more time to strengthen focus on 5G use cases for enterprises.
Baburajan K