Telecom Lead Europe: Alcatel-Lucent has announced a new solution called Zero Touch Vectoring that allows communications service providers to use VDSL2 Vectoring to cost-effectively and efficiently boost broadband access speeds for customers without having to perform costly and time-consuming upgrades to existing technology in every home.
Zero Touch Vectoring uses sophisticated signal processing to automatically ensure that VDSL2 modems already installed in customers' homes can continue to run at full speed without undermining the service quality for customers subscribing to higher-speed VDSL2 Vectoring. This eliminates the need to update the firmware on all modems on the network, as was previously necessary.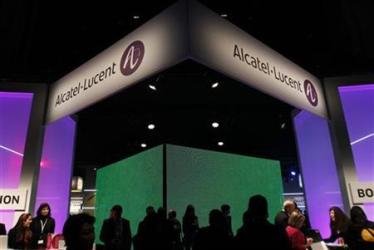 Since announcing the industry's first commercial VDSL2 Vectoring solution in September 2011, Alcatel-Lucent has been the only company to support extensive trials and live commercial deployments of VDSL2 Vectoring technology.
Beyond Zero Touch Vectoring, the company has pioneered techniques to support up to 384 lines in VDSL2 Vectoring systems enabling rollouts in high-density areas, and is introducing advanced troubleshooting capabilities in the Motive Network Analyzer to help ensure high-quality network performance.
VDSL2 Vectoring uses existing copper lines for the 'last mile' broadband connection to peoples' homes, providing a quick, cost-effective alternative to large-scale residential fiber optic build-outs. It removes the interference between the VDSL2 lines in a bundle, enabling the delivery of speeds of 100 megabits per second (Mbps).
"Trials with leading service providers have shown that VDSL2 Vectoring can effectively deliver the kinds of speeds it promised, and we are now starting to engage in mass-market deployments," said Dave Geary, head of Alcatel-Lucent's Wireline activities. "With our Zero-Touch Vectoring and other innovations we are eliminating the final barriers that service providers around the world haave faced – enabling them to deliver higher bandwidths to more subscribers, now."
Alcatel-Lucent ships more than 1 million GPON ports in second quarter
Alcatel-Lucent recently said it shipped more than 1 million gigabit passive optical network (GPON) ports in second quarter of 2012. The significant growth is primarily driven by rapid expansion of its business in China and the U.S.