Telecom Lead America: The number of users of family locator services in Europe and North America is likely to reach 70 million in 2016 from 16 million in 2011, growing at a CAGR of 34 percent.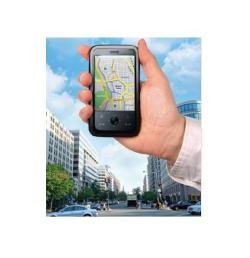 Family locator services is the largest segment for people monitoring and safety solutions based on either GPS-enabled smartphones or dedicated cellular/GPS location devices, according to Berg Insight.
Several free and low cost apps that can turn a smartphone into a location device are available to parents.
The growth drivers include growing adoption of smartphones and uptake of business-oriented location apps, such as workforce management services.
Industry sectors such as construction, distribution, healthcare and companies with extensive field services operations are leading the adoption of workforce management.
Device makers address the needs of people caring for persons suffering from various medical conditions.
Moreover, dedicated people tracking devices include systems — telecare systems or social alarms in Europe and Personal Emergency Response Systems (PERS) in the US. — are utilized for assisting seniors living at home or in care homes.
Berg Insight estimates that there are already 5 million users of the first generation social alarms connected to wireline networks in Europe and North America.
"The addressable market for the next generation mobile social alarms is large as seniors are becoming increasingly active. The design of mobile telecare devices is very important since the wearer should not feel embarrassed by having a device that can be perceived as age-defining," said Andre Malm, senior analyst at Berg Insight.
Recently, ABI Research said Europe will have 44 million insurance telematics users in 2017 from 1.5 million in 2010. Insurance telematics markets in the UK and Italy will drive the significant growth. Despite aggressive efforts from Progressive, North America will continue to lag behind the European UBI market, according