Apple will reduce job additions for some divisions after lowering sales forecast for iPhones during the holiday quarter of 2018, Bloomberg reported.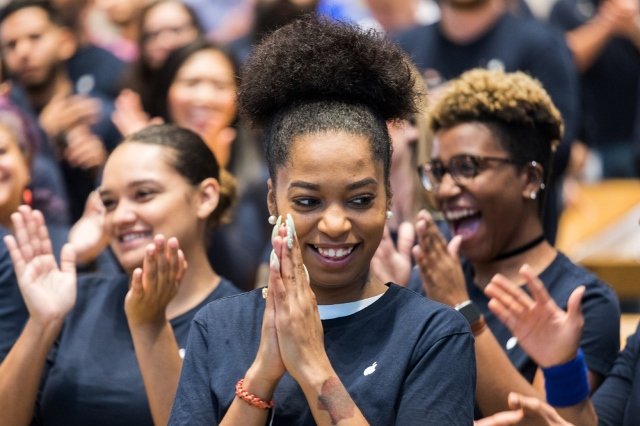 Apple chief executive officer Tim Cook made the disclosure to employees earlier this month in a meeting the day after he wrote a letter to investors about the company's recent struggles, particularly in China and said some divisions would reduce hiring.
Specific information is not available on regions or divisions that would be impacted by the decision on job.
Apple on January 3 lowered its forecast to $84 billion in revenue for its fiscal first quarter ended Dec. 29 against the earlier forecast of between $89 billion and $93 billion. Apple has reduced its projections in revenue due to poor demand in China.
"Apple sales in China have not been doing well for a few quarters now, part of the reason is that their price points have gone too high – past the $1,000 mark," said Kiranjeet Kaur, an analyst at market research firm IDC.
Apple rival Samsung said last month it would stop operations at one of its mobile phone manufacturing plants in China, after seeing its share of the Chinese market drop to 1 percent in the first quarter of 2018 versus 15 percent in mid-2013, Reuters reported earlier.
Apple earlier announced expansion of its operations in Austin, including an investment of $1 billion to build a new campus in North Austin. The company announced plans to set up new sites in Seattle, San Diego and Culver City and expand in cities across the United States including Pittsburgh, New York and Boulder, Colorado over the next three years.
Apple added 6,000 jobs to its American workforce in 2018 and now employs 90,000 people in all 50 states. The company aims to create 20,000 jobs in the US by 2023. Apple employs over 1,000 people in 16 states.
Apple plans to invest $10 billion in US data centers over the next five years, including $4.5 billion this year and next.