Telecom Lead America: Alcatel-Lucent will build Seaborn Networks' Seabras-1, a new 10,700 km submarine cable system.
As per the turnkey contract agreement, Alcatel-Lucent will build a direct route between New York and Sao Paulo in Brazil, with a branch to Fortaleza, Brazil.
Seaborn Networks and Alcatel-Lucent have started the permit acquisition and marine survey work for the project.
Alcatel-Lucent said the 100G Seabras-1 system will deliver new capacity on the primary route for the majority of Internet, data and voice traffic between South America and the rest of the world. This new system will support consumer and business broadband services.
Seabras-1 will benefit from traffic protection in the region.
"Our management team has a long history of working with Alcatel-Lucent on other submarine cable projects, and we believe Alcatel-Lucent's industry-leading submarine technology is an invaluable tool to offer added-value and reliable services to our customers," said Larry Schwartz, Seaborn Networks' Chief Executive Officer.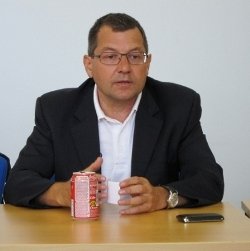 "Seabras-1 will be the first direct route between New York and Sao Paulo and also the longest 100G transoceanic link to date. Once deployed, it will contribute with other ongoing initiatives to enhance trans-continental connectivity, for the benefit of the global consumer and business community," said Philippe Dumont, president of Alcatel-Lucent Submarine Networks.
Alcatel-Lucent will deploy integrated 100G wet plant of cable and high bandwidth repeaters, power feed equipment, and its 1620 Light Manager (LM) submarine line terminal equipped with coherent technology.
Designed to accommodate 100G wavelengths, the Alcatel-Lucent 1620 LM enables seamless capacity upgrade on flexible grid for channel spacing without traffic interruption.  As part of the turnkey contract, Alcatel-Lucent will also be responsible for project management, system design, installation and system commissioning.
Recently, Tonga Cable selected telecom equipment major Alcatel-Lucent to deploy an undersea cable link between the Kingdom of Tonga and its neighbor Fiji. The new cable link will enable the Tongan islands to offer broadband services such as streaming video and high-speed Internet access to residents and tourists alike.