ARRIS International announced two customer wins — Foxtel (Australia) and SK Broadband (Korea) — in Asia Pacific.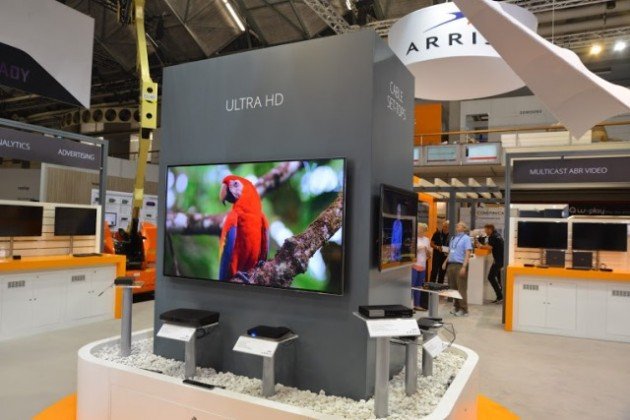 Last month, the company announced new agreements with HBO Latin America, Liberty Global (Germany), Sky Italia, and Stofa (Denmark).
ARRIS is presenting its solutions for both the cable and telco markets; professional services, and enterprise at SCTE in Atlanta and Broadband World Forum in Berlin from October 23-25.
Foxtel, a pay TV provider in Australia, has selected ARRIS's iQ4 set-top and Professional Services to bring 4K TV to Australia.
SK Broadband, a broadband Internet access provider in South Korea, has selected ARRIS to introduce Android 4K set-tops to its subscribers in Korea. These will be the first ARRIS set-tops to reach the Korean market.
"Our work with Foxtel and SK Broadband is breaking new ground in bringing the benefits of the connected home to millions of consumers across Australia and Korea," Steve McCaffery, president and managing director, International Business Operations Group, ARRIS, said.
ARRIS said its revenues reached $1.727 billion (+4 percent) in Q2 2018 against $1.664 billion in Q2 2017. ARRIS posted revenues of $3.304 billion (+5 percent) in the first six months of 2018.
Sales of DOCSIS Cable equipment grew for the fifth consecutive quarter in Q2 2018 – driven by cable operators' transition to DOCSIS 3.1 technologies, research firm Dell'Oro Group said.
Most of the cable operators, including Comcast, Charter, and Liberty Global, deployed DOCSIS 3.1 beyond 50 percent of their network footprint. In many cases, DOCSIS 3.1 exceeds 85 percent of the network footprint today, said Alam Tamboli, senior analyst at Dell'Oro Group.
Cable operators are investing in CCAP systems from vendors such as Arris, Cisco, and Casa to complete the transition.