Telecom Lead India: Wireless equipment vendors such as Ericsson, Nokia Siemens, Huawei, ZTE and Alcatel-Lucent will face revenue pressure due to the decrease in mobile subscribers in India.
As big telecom operators like Bharti Airtel, Vodafone and Idea Cellular have started reporting active mobile users, there is a significant decrease in their mobile user base. The three mobile operators together account for 67 percent of the total GSM subscriber base in the country. The correction in user base will affect managed service providers as they receive revenue based on the actual subscribers served by them.
On top of this, there will be marginal reduction in 2G investments by all mobile operators in coming months. "Dip in 2G Capex will put pressure on telecom equipment vendors, though wireless makers will be looking at both 3G and 4G roll outs for strengthening top line," said Deepak Kumar, founder analyst, BusinessandMarket.net.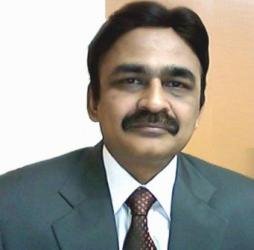 Recently, Huawei Technologies said sales in India are likely to be flat rather than grow by 40 percent in 2012. It has revised its target in the wake of telecom operators cutting down spending due to slowing industry growth, regulatory uncertainties and spectrum issues.
On Tuesday BusinessandMarket.net said the mobile subscriptions base in India will steadily shrink over the coming months and is expected to be around 880 million by December 2012 and 800 million by December 2014.
According to Deepak, operators will try to optimize their Capex in order to focus more on data centric plans instead 2G voice. India telecom operators will not report / serve inactive users since release of spectrum is not based on user-base now.
Bharti Airtel, Vodafone and Idea Cellular lost about two million subscribers in September. Airtel lost about 980,000 subscribers to end September with 185.92 million users.
The total GSM-based subscriber base was 671.67 million in September. Idea ended September with 115.46 million subscribers after losing 680,000 users. Vodafone's user base dropped by 500,000 to 152.66 million.
Aircel added 655,117 users in September and Uninor 32,662. BSNL did not add a single subscriber in the month.
In August, GSM operators had lost over 7.10 million subscribers, 5.1 million of whom had opted out of the networks of Airtel, Vodafone and Idea.
There already is a 10 percent to 12 percent redundancy in the form of inactive subscribers, which would be further increased by another six to eight percent when the free-roaming regime sets in, expectedly around January 2013. Consequently, between 160 and 180 million subscription could become eligible for de-activation.
These many subscriptions would be hard to scrub for operators in very short periods and operators would run the risk of sending negative or disruptive signals to investors, partners and other stakeholders. Therefore the deactivations are expected to be spread out over longer time frames. Operators are likely to prefer scrubbing 6-7 million inactive subscriptions per month, and would not like to delete more than 9-10 million subscriptions a month.
However, given that there also would be new subscriber additions, the net negative additions would get somewhat moderated. The average net negative additions are likely to be in the range of four to five million subscriptions a month for the forecast period of 2012 to 2014.
This is expected to have positive fallout for the industry in terms of increased average revenue per subscription (ARPU), among other benefits but would negatively impact the tele-density of the country for the forecast period under consideration.
Baburajan K