Telecom Lead India: Peter Allen, president, chief executive officer, DragonWave, says India offers both challenges and opportunities due to regulatory atmosphere.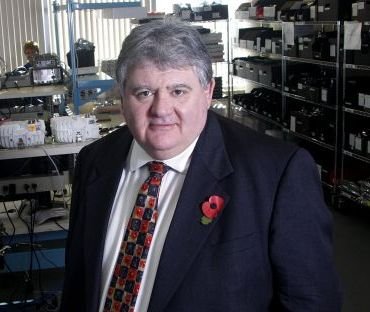 "In India we do have some dynamics around the Indian regulator is pricing future spectrum license renewals and that is possibly going to be a catalyst for consolidation in the India market. There are is a large number of cellular operators in India — 12 or 13 — and there could be some consolidation and the higher stakes associated with increase spectrum costs might be the catalyst that causes that to happen," Allen added.
Indian telecom market has contributed 20 percent revenue to DragonWave's total sales in second quarter fiscal year 2013.
Europe contributed 30 percent of overall revenue to DragonWave, Middle East was about 20 percent, India was about 20 percent, Asia was about 15 percent and Africa was about 15 percent.
According to the company, there are challenges in the Middle East and India.
The company is seeing strong mobile broadband deployments in all regions the Americas, Europe, Middle East, India and in Asia.
Dragonwave has improved financial results, which were primarily driven by Nokia Siemens after the acquisition, to clock sales of $44.2 million from $13.6 million.
Nokia Siemens business represented more than 73 per cent of the overall revenue in the quarter, while a year earlier it was only 10 per cent of revenue.
Earlier this year, DragonWave amended its agreement for the acquisition of Nokia Siemens Networks' microwave transport business in China, including its operational support system. The deal led to a one-time accounting gain of $19.4 million.
DragonWave CEO, during the analyst call, said Dragonwave's regionally based employees in Europe, Dubai, India, Singapore and in the Americas are connected to Nokia Siemens Networks and are working with them to support them in bringing products to those markets as part of NSN's mobile broadband solutions.
As part of the acquisition of Nokia Siemens business, Allen visited Nokia Siemens staff in Europe, Dubai, Doha, Delhi, Mumbai, Singapore, Malaysia and Indonesia. "We are working diligently alongside NSN to add value through our world class microwave solutions in these major accounts," Allen said.
"At the moment we have manufacturing taking place in four countries. Our supply chain people are fully engaged to ensure we have the right products in the right places to serve customers who are accessing our broader portfolio following the acquisition. Simultaneously we are also managing the migration plans to reduce the number of future manufacturing sites," he added.
The company is also preparing for the transfer of the R&D employees in Shanghai from NSN to Dragonwave.