Huawei, the struggling telecom equipment maker from China, has released the Simplified 5G deployment strategy at the pre-MWC 2019 briefing in London.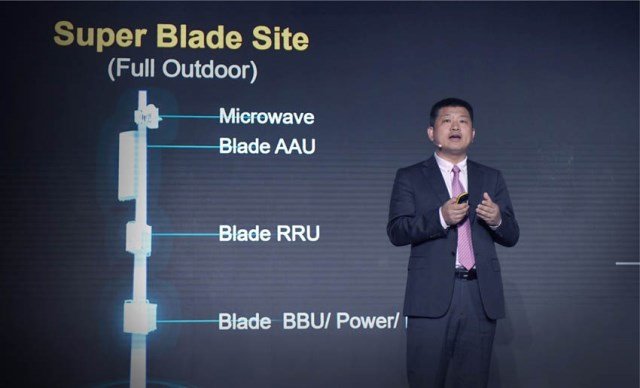 Peter Zhou, CMO of Huawei Wireless Solution, believes network simplification, automation, and business simplification will become the development direction of mobile networks in the future.
Huawei earlier announced that it has won 30 5G equipment deals despite the challenging market conditions in Europe and US. Huawei's North America team could not supply 5G network solutions to telecom operators such as AT&T, Verizon, T-Mobile and Sprint in the US.
Huawei will be missing several 5G network deals if telecom operators in Europe, the US and Asian decide to block Huawei from 5G contracts due to security issues.
Huawei will be mainly looking forward for deals in Asia, the Middle East and Africa for pushing its 5G equipment if the current stalemate continues.
Recent media reports suggest that several countries are yet to take any final decision against Huawei. US president Donald Trump said America needs to take leadership in 5G technology and should not delay deployments.
Huawei 5G
Peter Zhou, chief marketing officer of Huawei Wireless Solution, said: "Huawei is dedicated to taking complexity and creating simplicity. We are eager to make 5G deployment efficient and convenient through systematic innovation, helping 5G enter the fast track."
The number of 3G and 4G users reached 500 million users within 10 and five years of the launch of the respective technology, respectively. It is estimated that 5G will take only three years.
Telecom engineers will face difficulties in maintaining 2G-3G-4G-5G networks because of the high O&M costs. Huawei suggest that telecom engineers must migrate voice, IoT, and data services to the LTE network and make LTE a bearer for basic services. Huawei said the target network will evolve to LTE+NR and feature RAT simplification.
Huawei released the Super Blade Site solution for site deployment. Traditional sites face the challenges of large footprint, expensive rental, high energy consumption, and complex O&M. This new solution makes use of existing site resources and improves site deployment efficiency. The full-outdoor modular design makes site deployment easier in the 5G era. The footprint required by blade sites is zero.
Huawei released an architecture for building autonomous driving mobile networks, in November 2018. Based on this architecture, it is possible to mobile networks with less manual operations.
Huawei also released solutions for autonomous driving mobile networks, including the MBB Automation Engine (MAE) and base stations with computing capability.
Huawei said is working with over 280 partners to exploring the Internet of Vehicles (IoV), connected drones, and smart manufacturing through X Labs.
FDD massive MIMO solutions
Huawei has revealed that more than 30 operators in China, Thailand, Turkey, Indonesia, Russia, and Pakistan tested or deployed FDD massive MIMO solutions.
Huawei's FDD massive MIMO increases capacity by three to five times, effectively reduces capacity suppression in hotspot cells, and significantly improves user experience. FDD massive MIMO solutions will be deployed on a large scale in 2019.
Huawei's FDD massive MIMO improves capacity more than three-fold. Huawei was first to launch 1.8 GHz/2.6 GHz FDD massive MIMO products in 2018. Huawei will achieve another industry first by launching the first 1.8 GHz+2.1 GHz dual-band massive MIMO product, further reducing operators' traffic cost per bit.
Huawei's FDD massive MIMO provides the industry's highest network capacity gains with existing user devices on live networks. This is due to multi-user pairing and an optimized channel estimation algorithm.
In 2019, Huawei will launch multiple innovative solutions, such as smart massive MIMO and TM4/TM9 hybrid scheduling, to further enhance the performance of its FDD massive MIMO solutions.
Chen Chuanfei, director of Huawei's LTE FDD production division, said: "Huawei's FDD massive MIMO products help operators maximize the utilization of their existing sites and spectrum resources, and improve their wireless network capacity and user experience."
Baburajan K