Telecom Lead U.S: Samsung Electronics, a provider of semiconductor technology solutions for electronics and telecommunications markets, announced foundry production of STMicroelectronics' leading products using 32/28nm High-K Metal Gate (HKMG) process technology.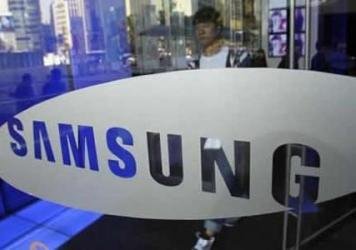 Samsung Electronics' foundry business has been selected by STMicroelectronics to provide it with products at the 32/28nm process node. The relationship has already resulted in taping-out of a dozen ST advanced system-on-chip (SoC) devices for mobile, consumer and network applications.
"Both ST and Samsung have worked together on advanced process-technology development through the ISDA and that experience has provided significant insight into our ability to work together to meet our objectives and thus provide unique service to our customers in demanding and fast-moving markets," said  Jean-Marc Chery, executive vice president, chief-technology officer for STMicroelectronics.
Samsung and STMicroelectronics have developed 32/28nm High-K Metal Gate (HKMG) technology through participation in the International Semiconductor Development Alliance (ISDA). Samsung's foundry business has offered access to 32nm HKMG process technology for early market leaders and 28nm HKMG process technology for customers looking for traditional migration benefits.
Kwang-Hyun Kim, executive vice president of Foundry business, Device Solutions, Samsung Electronics, said, "A foundry relationship with ST demonstrates our commitment to advanced process technology and our 32/28nm HKMG process-technology leadership. We have aggressively ramped 32/28nm capacity and will continue to deliver the most advanced process solutions to our customers."
Samsung starts production of advanced mobile DRAM chips for mobile devices
Samsung Electronics recently kicked off mass production of advanced mobile DRAM (dynamic random access memory) chip.
The 2GB, low power double-data-rate 3 (LPDDR3) memory, using 30 nanometer (nm) class technology, for mobile devices enables Samsung to expand its global leadership in the premium side of memory portfolio.
(pix for this article is sourced from mobilewitch)