The microwave transmission market grew 6 percent in the first nine months of 2018 — driven by mobile backhaul expansion in India, research firm Dell'Oro Group said.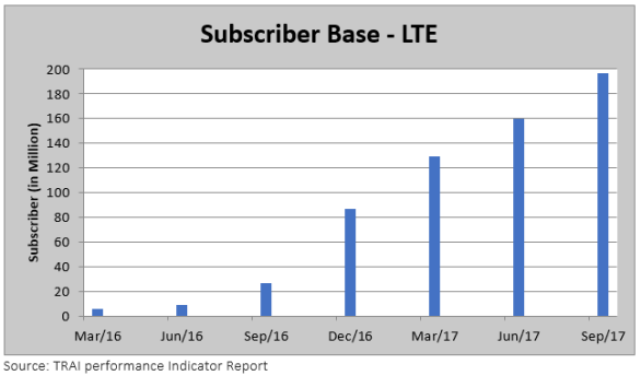 The microwave transmission market revenue rose 9 percent in North America, 9 percent in Europe and 37 percent in India.
Microwave Transmission market fell 9 percent in Middle East and Africa, 1 percent in Rest of Asia and 1 percent in Latin America.
"India was especially strong this year, growing 37 percent in the first nine months of the year as operators in the country continued to expand their mobile network with additional LTE capacity," Jimmy Yu, vice president at Dell'Oro Group, said.
The main 4G LTE mobile operators in India include Bharti Airtel, Vodafone Idea and Reliance Jio.
Mobile backhaul, the largest application for point-to-point microwave transmission equipment, grew 9 percent to $1.8 billion in the first nine months of 2018.
The top four microwave transmission manufacturers in India are NEC, Huawei, Ceragon, and Ericsson.
NEC and Huawei each held just under 30 percent market share in the India microwave transmission for the nine month period.